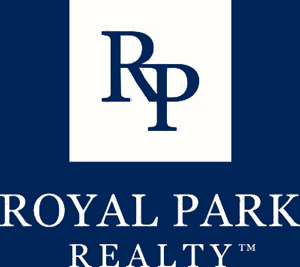 PRIME INDUSTRIAL LOTS FOR SALE 
• Fully serviced industrial land
• Ready for immediate development
• Convenient Access to the High-Load Corridor
• Excellent geotechnical qualities
• Stripped and Graded Lots
• Easy access to the Edmonton International Airport
The available lots for sale are shown in white on the image below
click to enlarge
Industrial Lots in Leduc Business Park Available
We have stripped and graded lots with excellent geotechnical qualities available immediately. These lots have access to both the High-Load Corridor and the Edmonton International Airport. As well, Leduc Business Park's high development standards guarantee the long-term integrity of all projects.
Learn more about the particular lots for sale by contacting Royal Park Realty's Nisku office 780.955.7171
Contact us
Exceeding all Your Industrial & Commercial Real Estate Needs
Industrial Land/Lots
Customized service for buying fully serviced industrial land
Access to the best industrial lots immediately available for development
The number one choice for helping you buy, lease, or sell your industrial property
Commercial Real Estate
Excellent results finding both the best buyer and the best property
Thoughtful, educated advice based on current market analysis
Proven contract negotiation skills to help close the deal
Service Beyond the Deal
Continued service once the papers are signed
Ongoing availability to answer questions and provide details
Clarification of financial, legal, and environmental terms until new ownership is complete
Your Commercial Real Estate Experts
Royal Park Realty is an agency that specializes in the purchase, sale, and lease of commercial, industrial, and investment properties in the greater metro area of  Edmonton, Alberta. With two offices in Edmonton and Nisku, our diverse professional team has been providing excellent and customized service to our clients in the greater Edmonton area since 1975.
Our Large Network
Our comprehensive and up-to-date property listings ensure you'll find the best property to suit your business needs.
With our immediate access to lenders, appraisers, and environmental consultants, we offer the most current and useful information to help you get the best value for your property.
Royal Park Realty offers:
An extensive knowledge of commercial real estate clauses and terms
A far-reaching list of business contacts including consultants, city planners, lawyers, designers, and contractors
Keen understanding of market trends, recent comparables, and the property's physical characteristics and location
Commercial real estate deals with minimal risk and maximum value.
Contact us today to find the commercial real estate service you need
Local Expertise with a Global Reach
Vast and valuable network of all types of professionals
Associates who come from a variety of backgrounds
Effective marketing using proven and creative sales techniques
In Business for the Long Term
Excellent service since 1975
Significant knowledge of the Edmonton, Leduc, and Nisku areas
Long-term commitment to this particular commercial real estate market
Clients First
Personal and frequent contact
Honest and direct approach
Performance measured by results, not promises
For inquiries or to learn more about these lots, please fill out the form below.
Prefer to reach out directly?