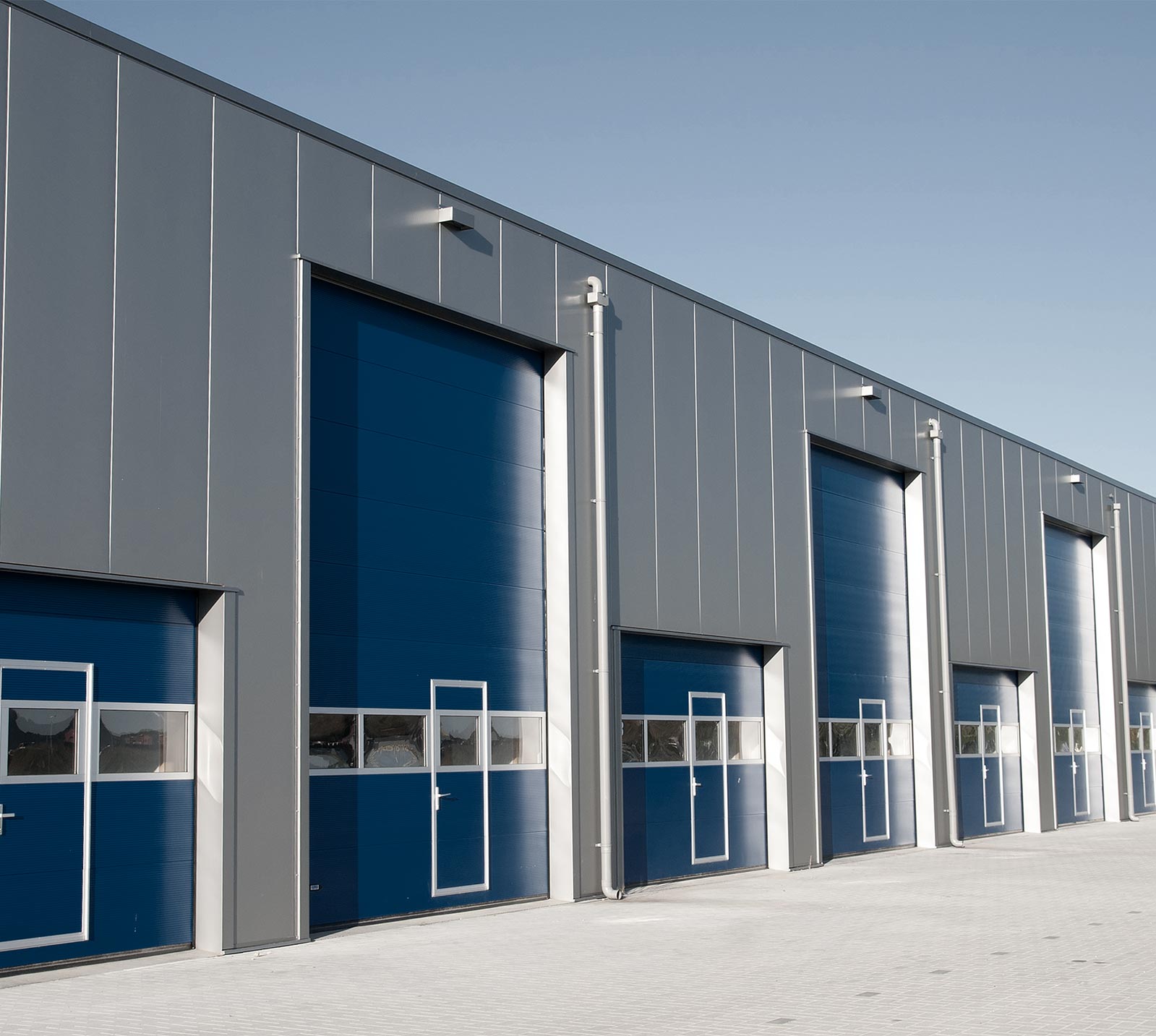 Back
Joel Wolski
Director, Associate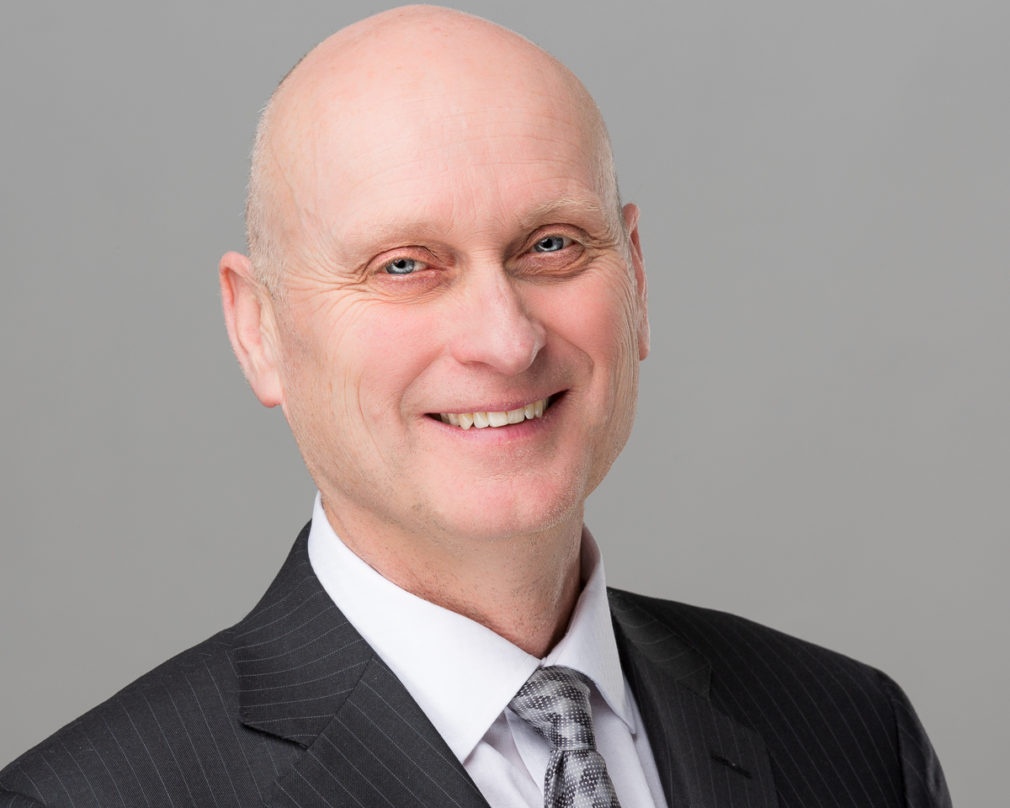 Joel moved to Edmonton in 1970 from Saskatchewan. He graduated from Northern Alberta Institute of Technology with multiple diplomas and continued his education at the University of Alberta. Joel later obtained his Commercial Pilots License. Joel began in the Automotive Service Industry where he owned and operated three auto service centres and was later a partner in an automobile dealership. After a brief stint in the aviation industry, Joel joined Royal Park Realty in 2004 where he his now a partner.
Joel's strong business background enables him to provide top quality service, ensuring his clients get the most out of there Real Estate transaction. He is a top performer with Royal Park Realty, working with many local, national and international clients.
Joel spends his time off with his wife and two daughters enjoying many activities, from skiing in the winter to water-skiing in the summer.
Recent Building Sales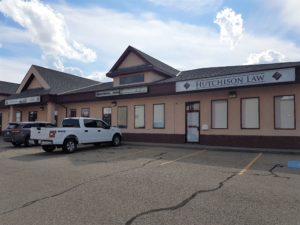 1,380 SQ FT OFFICE
• Project Role: Vendor Representation
• #192, 130 Broadway Boulevard, Sherwood Park
• Completed February 2020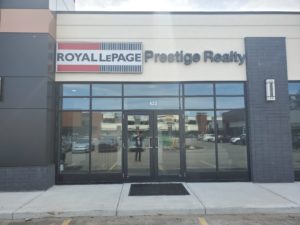 1,550 SQ FT OFFICE
• Project Role: Dual Representation
• #425, 450 Ordze Road, Sherwood Park
• Completed February 2020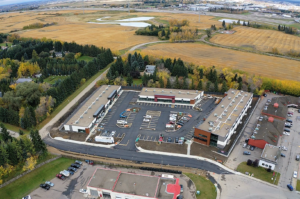 1,245 SQ FT OFFICE
• Project Role: Vendor Representation
• #235, 450 Ordze Road, Sherwood Park
• Completed January 2020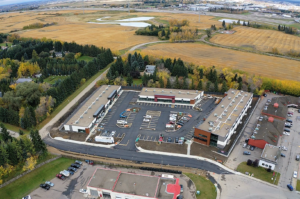 1,550 SQ FT RETAIL
• Project Role: Vendor Representation
• #430, 450 Ordze Road, Sherwood Park
• Completed January 2020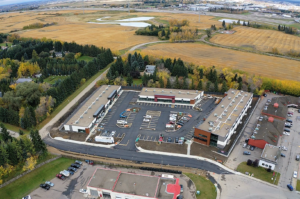 1,550 SQ FT RETAIL
• Project Role: Vendor Representation
• #410, 450 Ordze Road, Sherwood Park
• Completed January 2020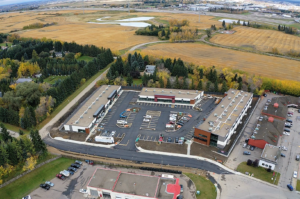 1,731 SQ FT OFFICE
• Project Role: Dual Representation
• #145, 450 Ordze Road, Sherwood Park
• Completed January 2020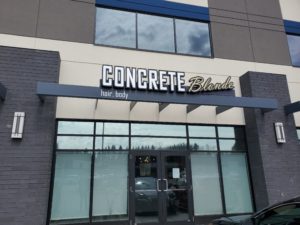 5,634 SQ FT RETAIL
• Project Role: Dual Representation
• #100/#110/#115, 450 Ordze Road, Sherwood Park
• Completed January 2020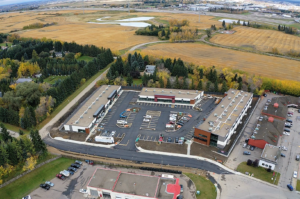 1,550 SQ FT RETAIL
• Project Role: Dual Representation
• #420, 450 Ordze Road, Sherwood Park
• Completed January 2020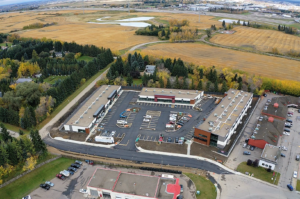 1,928 SQ FT OFFICE
• Project Role: Vendor Representation
• #200, 450 Ordze Road, Sherwood Park
• Completed January 2020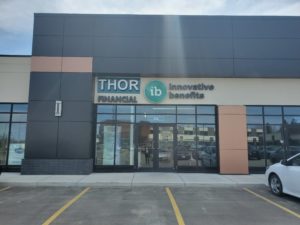 1,550 SQ FT OFFICE
• Project Role: Dual Representation
• #435, 450 Ordze Road, Sherwood Park
• Completed January 2020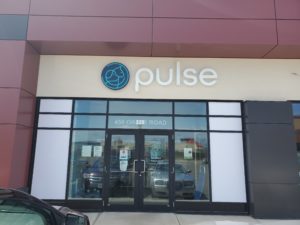 10,396 SQ FT OFFICE
• Project Role: Dual Representation
• #300 - #330, 450 Ordze Road, Sherwood Park
• Completed January 2020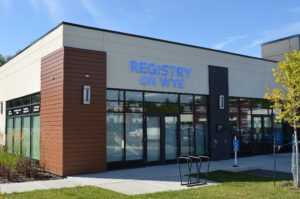 2,874 SQ FT OFFICE
• Project Role: Dual Representation
• #440/#445, 450 Ordze Road, Sherwood Park
• Completed January 2020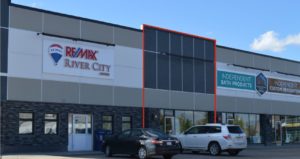 1,953 SQ FT RETAIL
• Project Role: Vendor Representation
• 2854 Calgary Trail, Edmonton
• Completed December 2019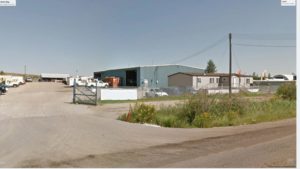 7,850 SQ FT ON 1.74 AC
• Project Role: Purchaser Representation
• 20104-107 Avenue, Edmonton
• Completed December 2019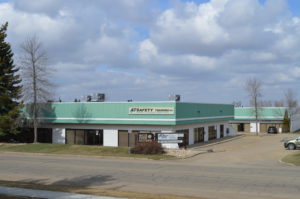 10,000 SQ FT OFFICE
• Project Role: Vendor Representation
• 130 Sioux Road, Sherwood Park
• Completed September 2019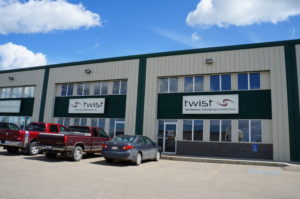 5,280 SQ FT INDUSTRIAL
• Project Role: Purchaser Representation
• 3912-77 Avenue, Leduc
• Completed July 2019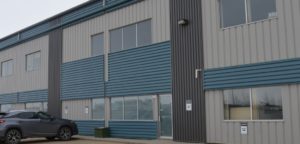 4,800 SQ FT INDUSTRIAL
• Project Role: Vendor Representation
• #3, 1008-17 Avenue, Nisku
• Completed December 2018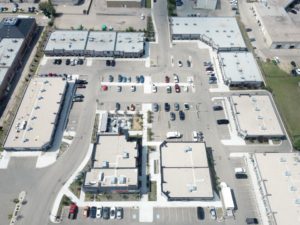 65,195 SQ FT COMMERCIAL
• Project Role: Purchaser Representation
• 800 Broadmoor Boulevard, Sherwood Park
• Completed July 2018
Recent Leasing and Build-to-Suit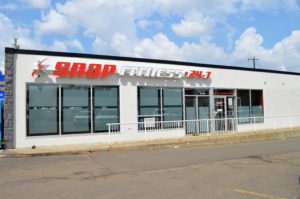 3,875 SQ FT RETAIL
• Project Role: Dual Representation
• 8944-82 Avenue NW, Edmonton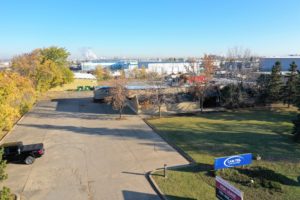 11,800 SQ FT ON 1.31 AC
• Project Role: Landlord Representation
• 4010-76 Avenue NW, Edmonton
• Completed May 2020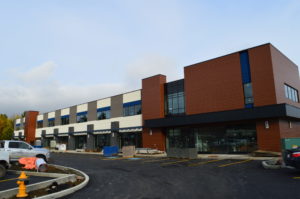 3,100 SQ FT OFFICE
• Project Role: Dual Representation
• #220 & #230, 450 Ordze Road, Sherwood Park
• Completed February 2020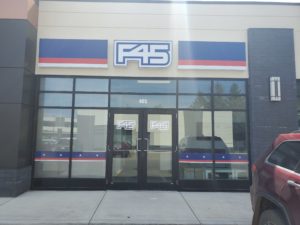 3,100 SQ FT RETAIL
• Project Role: Landlord Representation
• #400 & #405, 450 Ordze Road, Sherwood Park
• Completed February 2020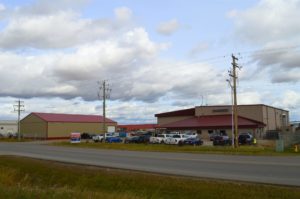 13,810 SQ FT ON 3.68 AC
• Project Role: Landlord Representation
• 1601-8 Street, Nisku
• Completed December 2019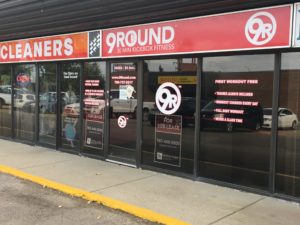 1,236 SQ FT RETAIL
• Project Role: Tenant Representation
• 5029A-52 Avenue, Beaumont
• Completed December 2019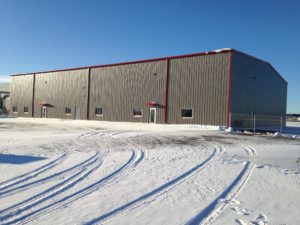 7,875 SQ FT ON 1.96 AC
• Project Role: Tenant Representation
• 1306-7 Street, Nisku
• Completed December 2019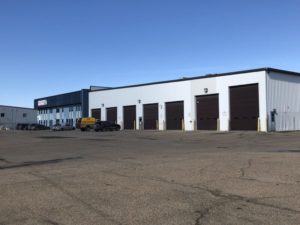 12,300 SQ FT INDUSTRIAL
• Project Role: Tenant Representation
• 15706-116 Avenue, Edmonton
• Completed December 2019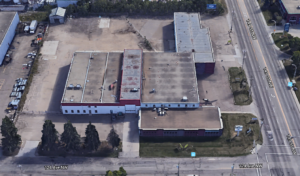 26,071 SQ FT INDUSTRIAL
• Project Role: Tenant Representation
• 14849-124 Avenue, Edmonton
• Completed November 2019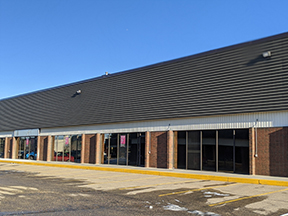 8,495 SQ FT INDUSTRIAL
• Project Role: Tenant Representation
• 9505-41 Avenue, Edmonton
• Completed December 2019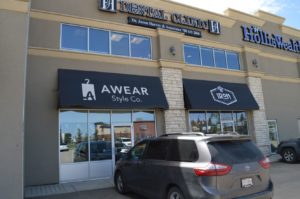 1,269 SQ FT RETAIL
• Project Role: Dual Representation
• 5462 Calgary Trail NW, Edmonton
• Completed August 2019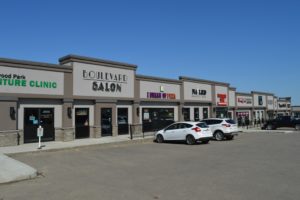 2,317 SQ FT OFFICE
• Project Role: Dual Representation
• 800 Broadmoor Boulevard, Sherwood Park
• Completed September 2019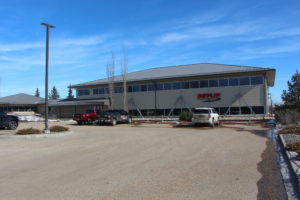 52,500 SQ FT ON 17.68 AC
• Project Role: Dual Representation
• 11211 Winterburn Road NW, Edmonton
• Completed August 2019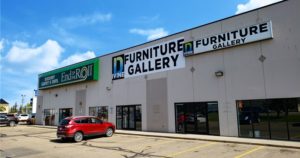 10,800 SQ FT RETAIL
• Project Role: Tenant Representation
• 3523-99 Street, Edmonton
• Completed September 2019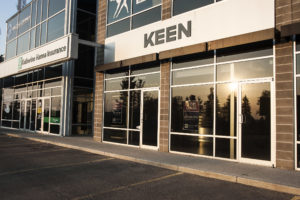 2,050 SQ FT RETAIL
• Project Role: Landlord Representation
• #129, 65 Chippewa Road, Sherwood Park
• Completed August 2019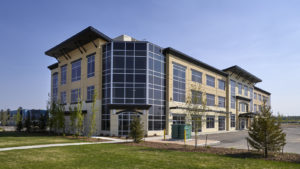 3,094 SQ FT OFFICE
• Project Role: Tenant Representation
• 2457 Broadmoor Blvd, Sherwood Park
• Completed August 2019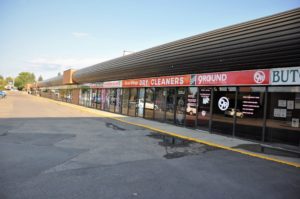 3,791 SQ FT OFFICE
• Project Role: Tenant Representation
• 5031-52 Avenue, Beaumont
• Completed August 2019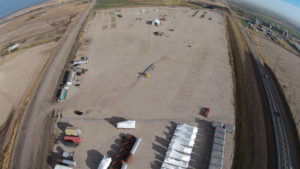 25 ACRES INDUSTRIAL LAND
• Project Role: Landlord Representation
• Highway 825 & Range Road 225, Sturgeon County
• Completed June 2019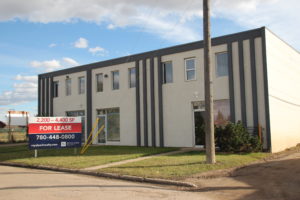 2,200 SQ FT INDUSTRIAL
• Project Role: Landlord Representation
• 10345-69 Avenue, Edmonton
• Completed March 2019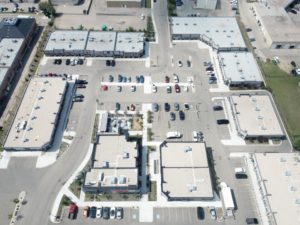 1,312 SQ FT RETAIL
• Project Role: Dual Representation
• #360, 800 Broadmoor Boulevard, Sherwood Park
• Completed January 2019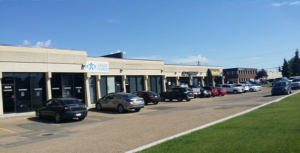 1,728 SQ FT RETAIL
• Project Role: Tenant Representation
• 8630-53 Avenue, Edmonton
• Completed November 2018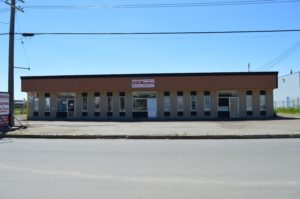 9,000 SQ FT on 1.1 AC
• Project Role: Sub-Landlord Representation
• 9535-62 Avenue, Edmonton
• Completed October 2018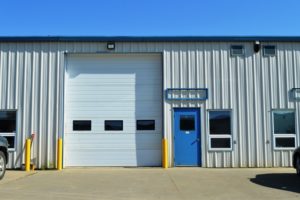 1,250 SQ FT INDUSTRIAL
• Project Role: Dual Representation
• 6610-44 Street, Leduc
• Completed September 2018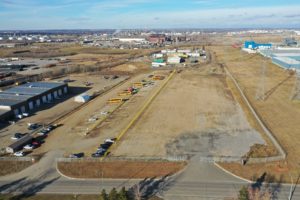 3.3 AC INDUSTRIAL LAND
• Project Role: Landlord Representation
• 2702-84 Avenue, Edmonton
• Completed September 2018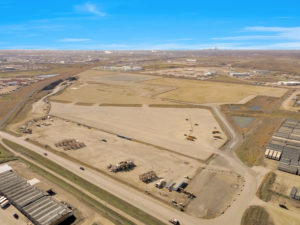 2 AC INDUSTRIAL LAND
• Project Role: Landlord Representation
• 13004-33 Street NE, Edmonton
• Completed September 2018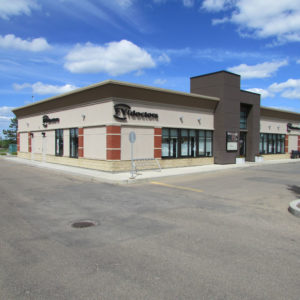 2,671 SQ FT RETAIL
• Project Role: Tenant Representation
• 288 Baseline Road, Sherwood Park
• Completed September 2018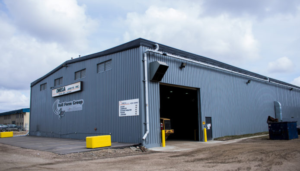 23,990 SQ FT ON 1 AC
• Project Role: Tenant Representation
• 1707-8 Street, Nisku
• Completed August 2018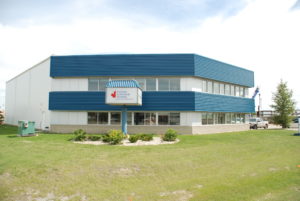 10,796 SQ FT ON 1.25 AC
• Project Role: Landlord Representation
• 501-14 Avenue, Nisku
• Completed August 2018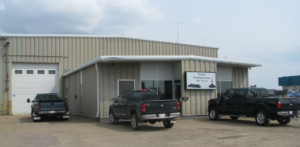 8,037 SQ FT ON 1.12 AC
• Project Role: Dual Representation
• 5809-98 Street NW, Edmonton
• Completed August 2018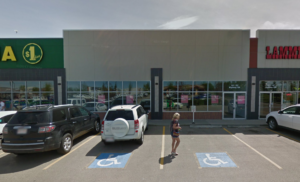 4,442 SQ FT RETAIL
• Project Role: Tenant Representation
• 187 Highway 16A, Spruce Grove
• Completed July 2018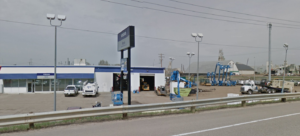 11,000 SQ FT INDUSTRIAL
• Project Role: Sub-Tenant Representation
• 11408-89 Avenue, Fort Saskatchewan
• Completed June 2018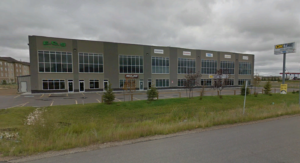 2,750 SQ FT INDUSTRIAL
• Project Role: Tenant Representation
• #1, 1807-2 Street, Nisku
• Completed May 2018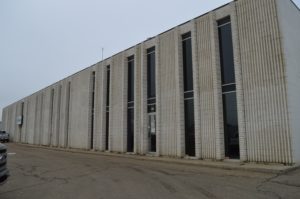 6,000 SQ FT INDUSTRIAL
• Project Role: Landlord Representation
• 6212 Davies Road, Edmonton
• Completed May 2018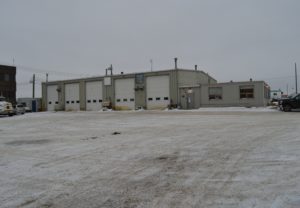 8,163 SQ FT ON 2.47 AC
• Project Role: Dual Representation
• 7809-34 Street, Edmonton
• Completed May 2018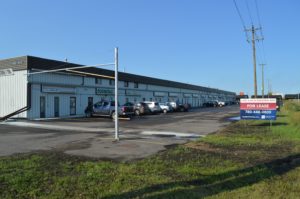 5,500 SQ FT INDUSTRIAL
• Project Role: Dual Representation
• 1906-4 Street, Nisku
• Completed May 2018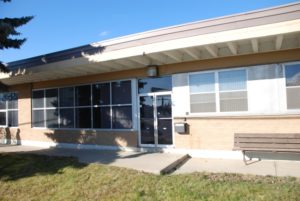 3,030 SQ FT INDUSTRIAL
• Project Role: Dual Representation
• 12210 Mount Lawn Road, Edmonton
• Completed May 2018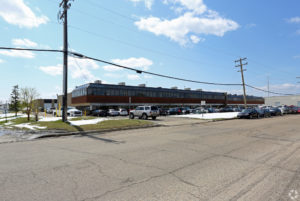 5,139 SQ FT INDUSTRIAL
• Project Role: Tenant Representation
• 9617-45 Avenue, Edmonton
• Completed May 2018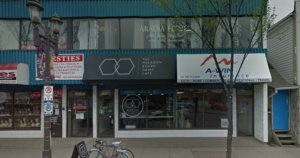 1,427 SQ FT RETAIL
• Project Role: Tenant Representation
• 10123-82 Avenue, Edmonton
• Completed April 2018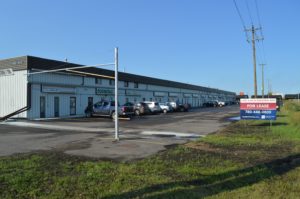 5,500 SQ FT INDUSTRIAL
• Project Role: Dual Representation
• 1906-4 Street, Nisku
• Completed April 2018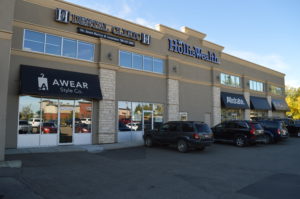 1,880 SQ FT RETAIL
• Project Role: Dual Representation
• 5466 Calgary Trail NW, Edmonton
• Completed April 2018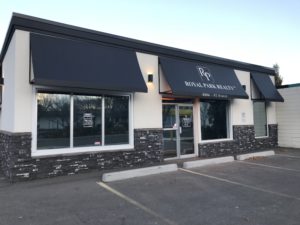 2,050 SQ FT RETAIL
• Project Role: Tenant Representation
• 8806-92 Street NW, Edmonton
• Completed March 2018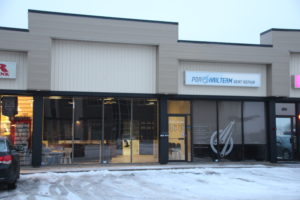 3,157 SQ FT INDUSTRIAL
• Project Role: Landlord Representation
• 6920-76 Avenue, Edmonton
• Completed March 2018

19,647 SQ FT INDUSTRIAL
• Project Role: Tenant Representation
• 11307-166A Street, Edmonton, AB
• Completed January 2018
Recent Land Sales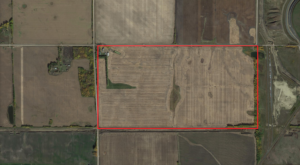 300 AC INDUSTRIAL LAND
• Project Role: Purchaser Representation
• Sturgeon County
• Completed December 2019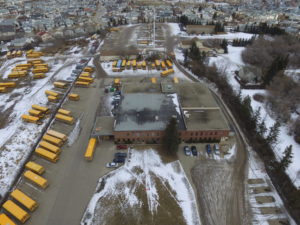 18.69 AC DEVELOPMENT LAND
• Project Role: Dual Representation
• 16011-66 Street NW, Edmonton
• Completed August 2019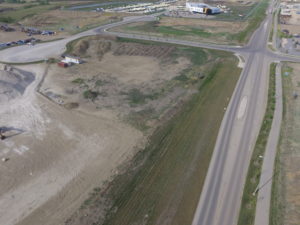 2.97 ACRES INDUSTRIAL LAND
• Project Role: Dual Representation
• 13145-24 Street NE, Edmonton
• Completed May 2019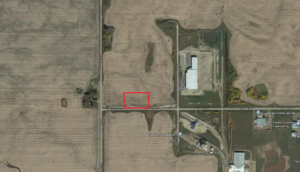 2.62 ACRES
• Project Role: Purchaser Representation
• Estates Way & RR 225, Sturgeon County
• Completed October 2018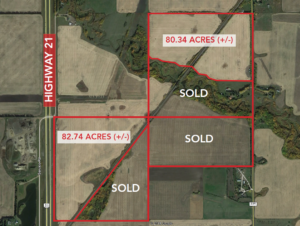 190 AC DEVELOPMENT LAND
• Project Role: Vendor Representation
• Hw 21 & TWP 540, Strathcona County
• Completed September 2018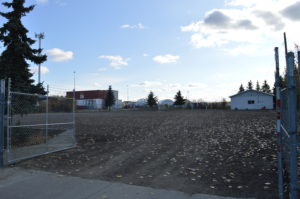 1 AC INDUSTRIAL LAND
• Project Role: Vendor Representation
• 3111-120 Avenue NE, Edmonton
• Completed March 2018
Recent Building Sales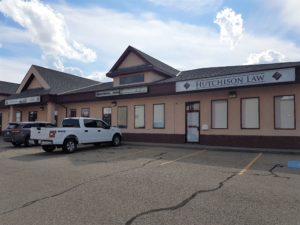 1,380 SQ FT OFFICE
• Project Role: Vendor Representation
• #192, 130 Broadway Boulevard, Sherwood Park
• Completed February 2020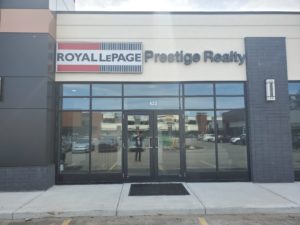 1,550 SQ FT OFFICE
• Project Role: Dual Representation
• #425, 450 Ordze Road, Sherwood Park
• Completed February 2020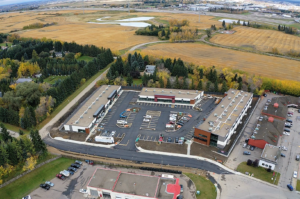 1,245 SQ FT OFFICE
• Project Role: Vendor Representation
• #235, 450 Ordze Road, Sherwood Park
• Completed January 2020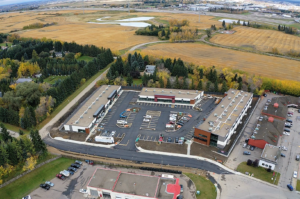 1,731 SQ FT OFFICE
• Project Role: Dual Representation
• #145, 450 Ordze Road, Sherwood Park
• Completed January 2020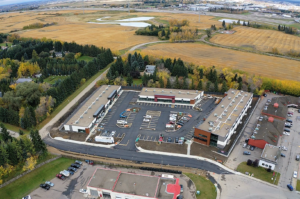 1,928 SQ FT OFFICE
• Project Role: Vendor Representation
• #200, 450 Ordze Road, Sherwood Park
• Completed January 2020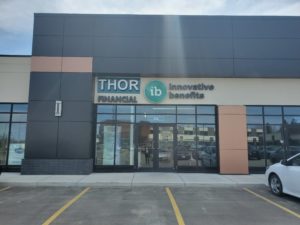 1,550 SQ FT OFFICE
• Project Role: Dual Representation
• #435, 450 Ordze Road, Sherwood Park
• Completed January 2020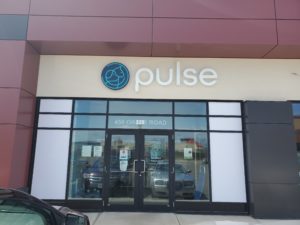 10,396 SQ FT OFFICE
• Project Role: Dual Representation
• #300 - #330, 450 Ordze Road, Sherwood Park
• Completed January 2020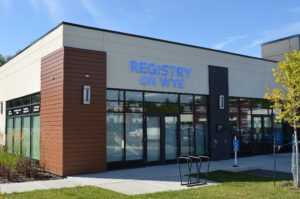 2,874 SQ FT OFFICE
• Project Role: Dual Representation
• #440/#445, 450 Ordze Road, Sherwood Park
• Completed January 2020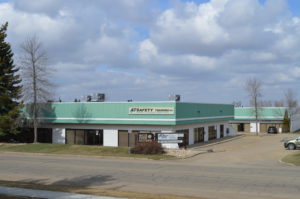 10,000 SQ FT OFFICE
• Project Role: Vendor Representation
• 130 Sioux Road, Sherwood Park
• Completed September 2019
Recent Leasing and Build-to-Suit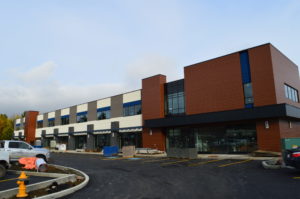 3,100 SQ FT OFFICE
• Project Role: Dual Representation
• #220 & #230, 450 Ordze Road, Sherwood Park
• Completed February 2020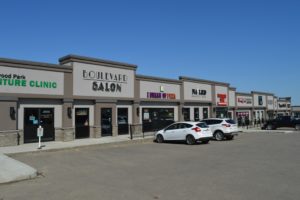 2,317 SQ FT OFFICE
• Project Role: Dual Representation
• 800 Broadmoor Boulevard, Sherwood Park
• Completed September 2019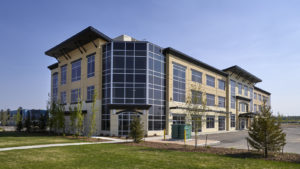 3,094 SQ FT OFFICE
• Project Role: Tenant Representation
• 2457 Broadmoor Blvd, Sherwood Park
• Completed August 2019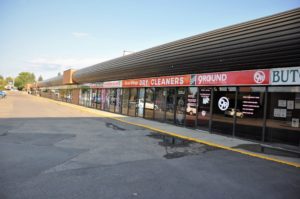 3,791 SQ FT OFFICE
• Project Role: Tenant Representation
• 5031-52 Avenue, Beaumont
• Completed August 2019
Recent Building Sales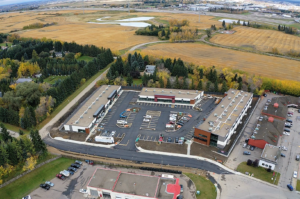 1,550 SQ FT RETAIL
• Project Role: Vendor Representation
• #430, 450 Ordze Road, Sherwood Park
• Completed January 2020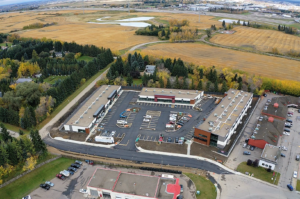 1,550 SQ FT RETAIL
• Project Role: Vendor Representation
• #410, 450 Ordze Road, Sherwood Park
• Completed January 2020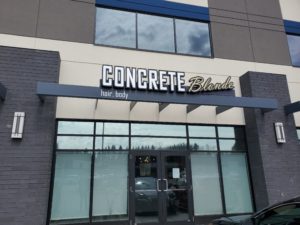 5,634 SQ FT RETAIL
• Project Role: Dual Representation
• #100/#110/#115, 450 Ordze Road, Sherwood Park
• Completed January 2020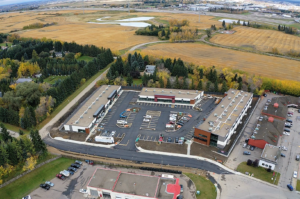 1,550 SQ FT RETAIL
• Project Role: Dual Representation
• #420, 450 Ordze Road, Sherwood Park
• Completed January 2020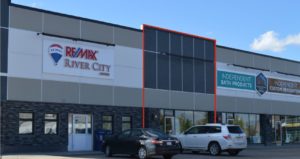 1,953 SQ FT RETAIL
• Project Role: Vendor Representation
• 2854 Calgary Trail, Edmonton
• Completed December 2019
Recent Leasing and Build-to-Suit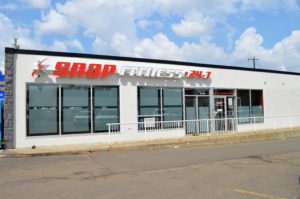 3,875 SQ FT RETAIL
• Project Role: Dual Representation
• 8944-82 Avenue NW, Edmonton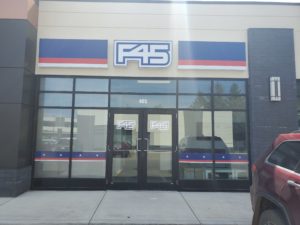 3,100 SQ FT RETAIL
• Project Role: Landlord Representation
• #400 & #405, 450 Ordze Road, Sherwood Park
• Completed February 2020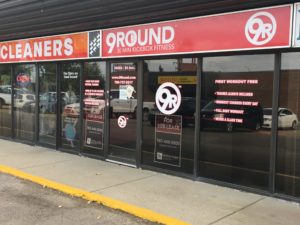 1,236 SQ FT RETAIL
• Project Role: Tenant Representation
• 5029A-52 Avenue, Beaumont
• Completed December 2019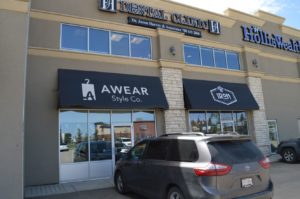 1,269 SQ FT RETAIL
• Project Role: Dual Representation
• 5462 Calgary Trail NW, Edmonton
• Completed August 2019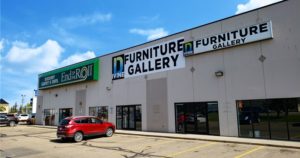 10,800 SQ FT RETAIL
• Project Role: Tenant Representation
• 3523-99 Street, Edmonton
• Completed September 2019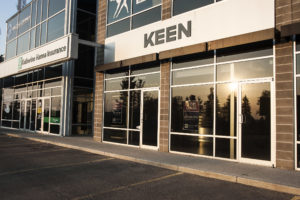 2,050 SQ FT RETAIL
• Project Role: Landlord Representation
• #129, 65 Chippewa Road, Sherwood Park
• Completed August 2019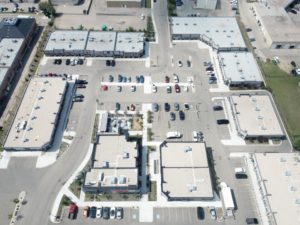 1,312 SQ FT RETAIL
• Project Role: Dual Representation
• #360, 800 Broadmoor Boulevard, Sherwood Park
• Completed January 2019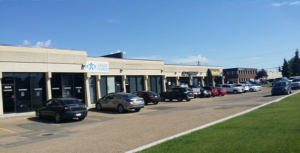 1,728 SQ FT RETAIL
• Project Role: Tenant Representation
• 8630-53 Avenue, Edmonton
• Completed November 2018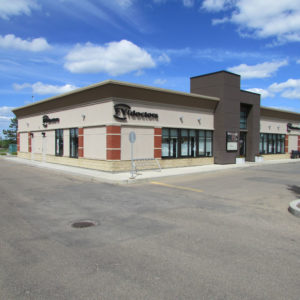 2,671 SQ FT RETAIL
• Project Role: Tenant Representation
• 288 Baseline Road, Sherwood Park
• Completed September 2018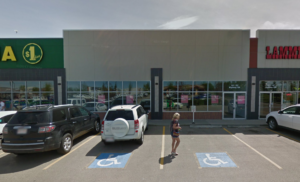 4,442 SQ FT RETAIL
• Project Role: Tenant Representation
• 187 Highway 16A, Spruce Grove
• Completed July 2018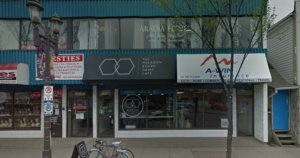 1,427 SQ FT RETAIL
• Project Role: Tenant Representation
• 10123-82 Avenue, Edmonton
• Completed April 2018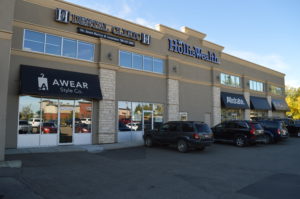 1,880 SQ FT RETAIL
• Project Role: Dual Representation
• 5466 Calgary Trail NW, Edmonton
• Completed April 2018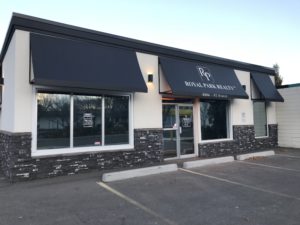 2,050 SQ FT RETAIL
• Project Role: Tenant Representation
• 8806-92 Street NW, Edmonton
• Completed March 2018
Recent Building Sales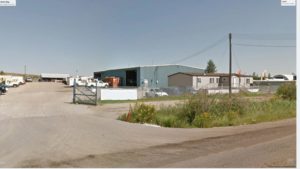 7,850 SQ FT ON 1.74 AC
• Project Role: Purchaser Representation
• 20104-107 Avenue, Edmonton
• Completed December 2019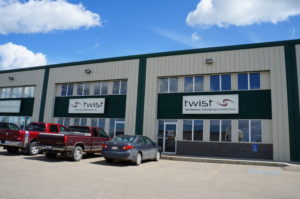 5,280 SQ FT INDUSTRIAL
• Project Role: Purchaser Representation
• 3912-77 Avenue, Leduc
• Completed July 2019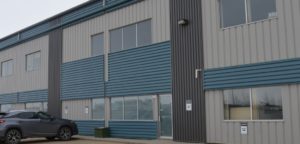 4,800 SQ FT INDUSTRIAL
• Project Role: Vendor Representation
• #3, 1008-17 Avenue, Nisku
• Completed December 2018
Recent Leasing and Build-to-Suit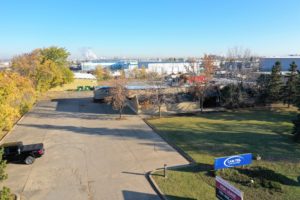 11,800 SQ FT ON 1.31 AC
• Project Role: Landlord Representation
• 4010-76 Avenue NW, Edmonton
• Completed May 2020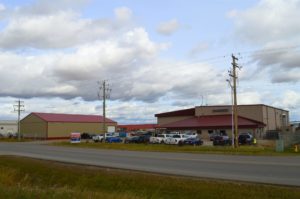 13,810 SQ FT ON 3.68 AC
• Project Role: Landlord Representation
• 1601-8 Street, Nisku
• Completed December 2019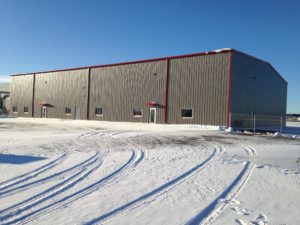 7,875 SQ FT ON 1.96 AC
• Project Role: Tenant Representation
• 1306-7 Street, Nisku
• Completed December 2019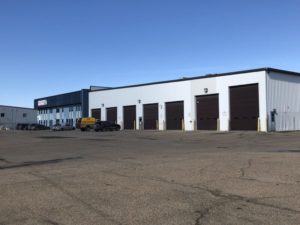 12,300 SQ FT INDUSTRIAL
• Project Role: Tenant Representation
• 15706-116 Avenue, Edmonton
• Completed December 2019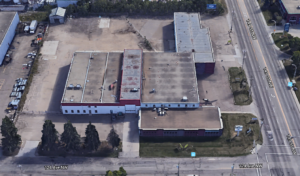 26,071 SQ FT INDUSTRIAL
• Project Role: Tenant Representation
• 14849-124 Avenue, Edmonton
• Completed November 2019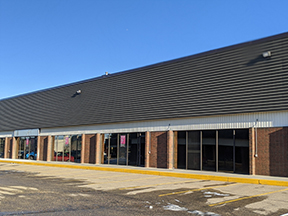 8,495 SQ FT INDUSTRIAL
• Project Role: Tenant Representation
• 9505-41 Avenue, Edmonton
• Completed December 2019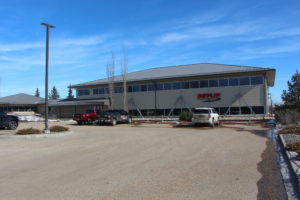 52,500 SQ FT ON 17.68 AC
• Project Role: Dual Representation
• 11211 Winterburn Road NW, Edmonton
• Completed August 2019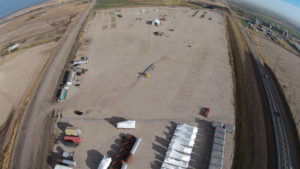 25 ACRES INDUSTRIAL LAND
• Project Role: Landlord Representation
• Highway 825 & Range Road 225, Sturgeon County
• Completed June 2019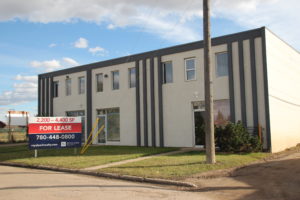 2,200 SQ FT INDUSTRIAL
• Project Role: Landlord Representation
• 10345-69 Avenue, Edmonton
• Completed March 2019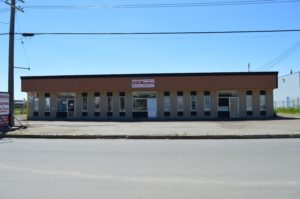 9,000 SQ FT on 1.1 AC
• Project Role: Sub-Landlord Representation
• 9535-62 Avenue, Edmonton
• Completed October 2018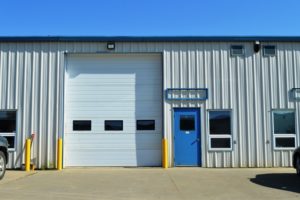 1,250 SQ FT INDUSTRIAL
• Project Role: Dual Representation
• 6610-44 Street, Leduc
• Completed September 2018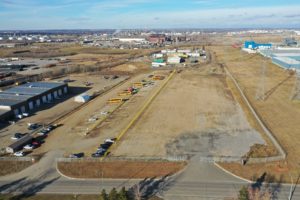 3.3 AC INDUSTRIAL LAND
• Project Role: Landlord Representation
• 2702-84 Avenue, Edmonton
• Completed September 2018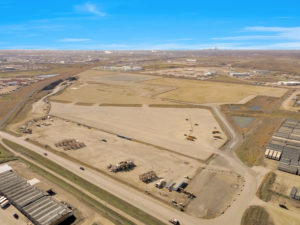 2 AC INDUSTRIAL LAND
• Project Role: Landlord Representation
• 13004-33 Street NE, Edmonton
• Completed September 2018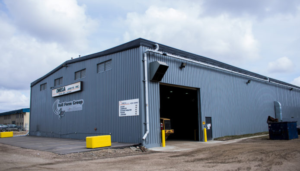 23,990 SQ FT ON 1 AC
• Project Role: Tenant Representation
• 1707-8 Street, Nisku
• Completed August 2018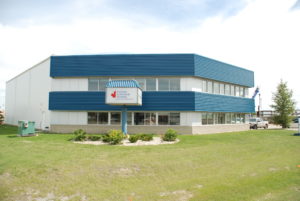 10,796 SQ FT ON 1.25 AC
• Project Role: Landlord Representation
• 501-14 Avenue, Nisku
• Completed August 2018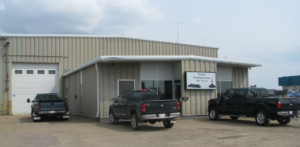 8,037 SQ FT ON 1.12 AC
• Project Role: Dual Representation
• 5809-98 Street NW, Edmonton
• Completed August 2018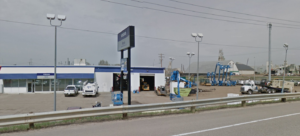 11,000 SQ FT INDUSTRIAL
• Project Role: Sub-Tenant Representation
• 11408-89 Avenue, Fort Saskatchewan
• Completed June 2018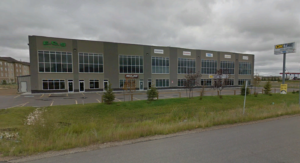 2,750 SQ FT INDUSTRIAL
• Project Role: Tenant Representation
• #1, 1807-2 Street, Nisku
• Completed May 2018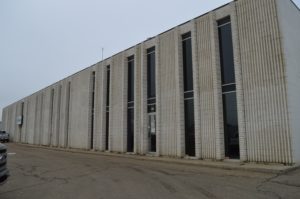 6,000 SQ FT INDUSTRIAL
• Project Role: Landlord Representation
• 6212 Davies Road, Edmonton
• Completed May 2018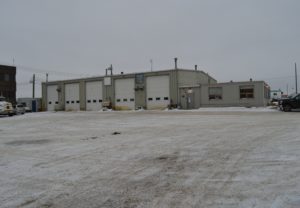 8,163 SQ FT ON 2.47 AC
• Project Role: Dual Representation
• 7809-34 Street, Edmonton
• Completed May 2018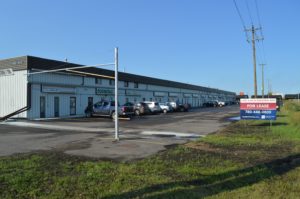 5,500 SQ FT INDUSTRIAL
• Project Role: Dual Representation
• 1906-4 Street, Nisku
• Completed May 2018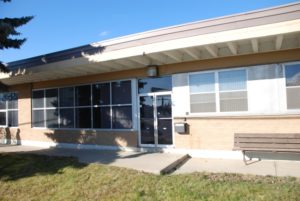 3,030 SQ FT INDUSTRIAL
• Project Role: Dual Representation
• 12210 Mount Lawn Road, Edmonton
• Completed May 2018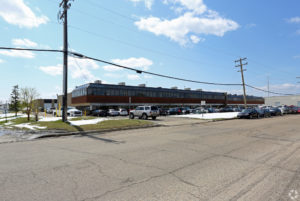 5,139 SQ FT INDUSTRIAL
• Project Role: Tenant Representation
• 9617-45 Avenue, Edmonton
• Completed May 2018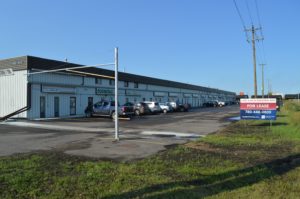 5,500 SQ FT INDUSTRIAL
• Project Role: Dual Representation
• 1906-4 Street, Nisku
• Completed April 2018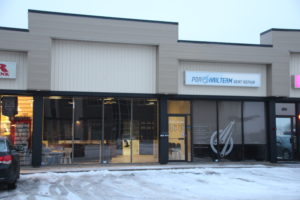 3,157 SQ FT INDUSTRIAL
• Project Role: Landlord Representation
• 6920-76 Avenue, Edmonton
• Completed March 2018

19,647 SQ FT INDUSTRIAL
• Project Role: Tenant Representation
• 11307-166A Street, Edmonton, AB
• Completed January 2018
Recent Building Sales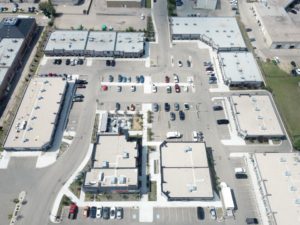 65,195 SQ FT COMMERCIAL
• Project Role: Purchaser Representation
• 800 Broadmoor Boulevard, Sherwood Park
• Completed July 2018
Recent Land Sales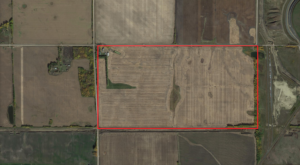 300 AC INDUSTRIAL LAND
• Project Role: Purchaser Representation
• Sturgeon County
• Completed December 2019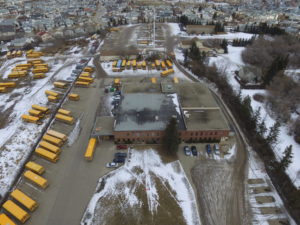 18.69 AC DEVELOPMENT LAND
• Project Role: Dual Representation
• 16011-66 Street NW, Edmonton
• Completed August 2019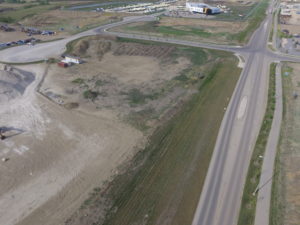 2.97 ACRES INDUSTRIAL LAND
• Project Role: Dual Representation
• 13145-24 Street NE, Edmonton
• Completed May 2019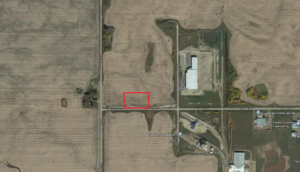 2.62 ACRES
• Project Role: Purchaser Representation
• Estates Way & RR 225, Sturgeon County
• Completed October 2018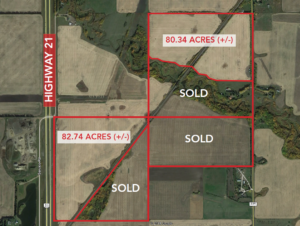 190 AC DEVELOPMENT LAND
• Project Role: Vendor Representation
• Hw 21 & TWP 540, Strathcona County
• Completed September 2018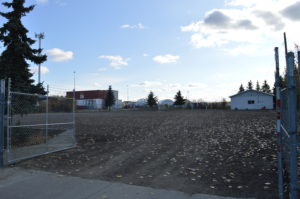 1 AC INDUSTRIAL LAND
• Project Role: Vendor Representation
• 3111-120 Avenue NE, Edmonton
• Completed March 2018