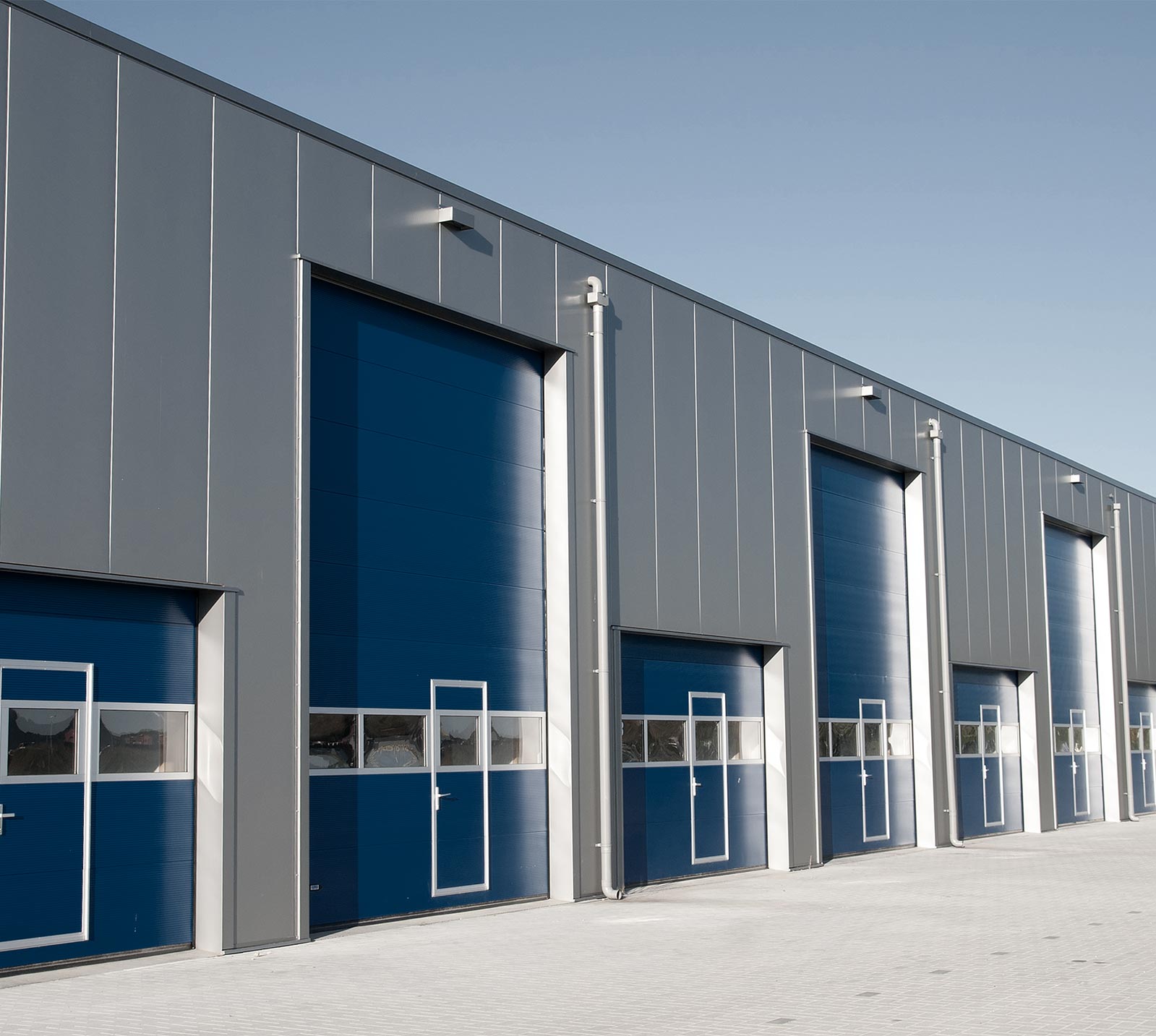 Back
Thomas Braun
Partner, Associate, MBA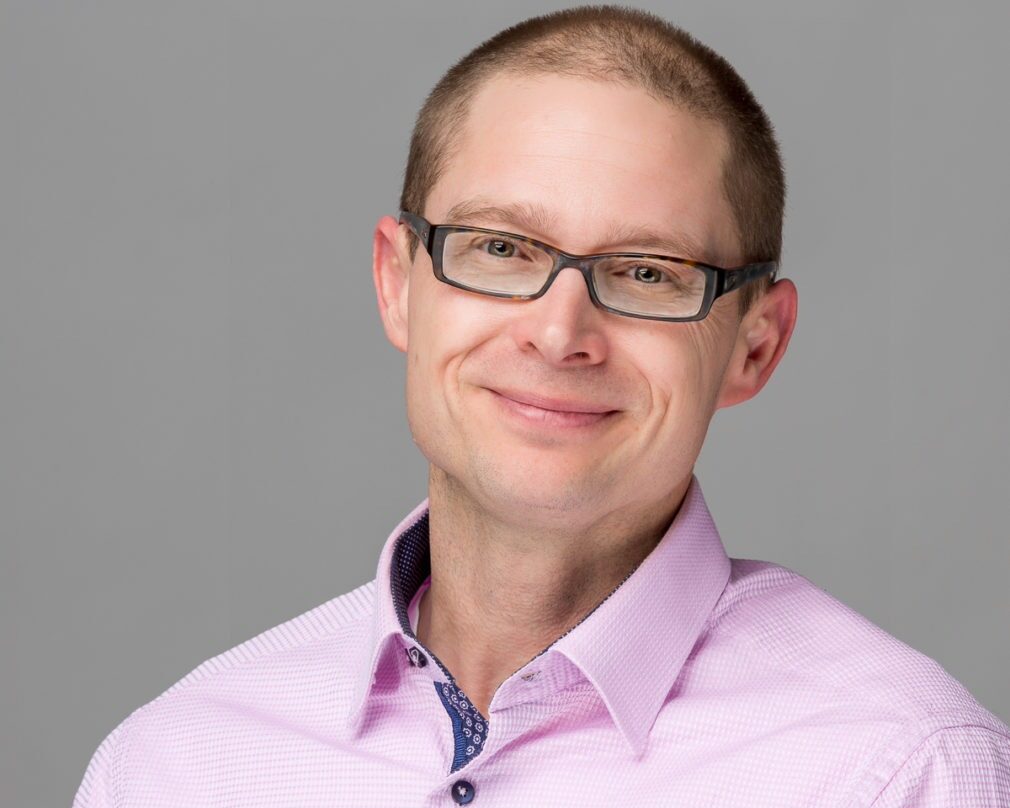 PRESENTING OPPORTUNITIES, OVERCOMING CHALLENGES
Thomas Braun, Partner/Associate, focuses on the sales, leasing, and build-to-suit of industrial properties in the greater Edmonton area.
With nearly two decades in the oil and gas, mining, forestry and real estate sectors, Thomas knows what truly drives successful real estate transactions: developing strong client relationships, providing outstanding customer service, ensuring meticulous attention to detail, and guaranteeing a high-level of integrity – all of which serve his clients well.
Thomas' goal is to be a trusted advisor to his clients and to use his creative negotiating and marketing skills to their advantage. His practical business and investment knowledge led to Thomas pioneering a "Massey-like" Offer to Purchase/Lease that provides savvy financial protection for his clients.
Thomas is a lifelong Edmontonian who holds a Masters in Business Administration from the University of Alberta. When not working on client deals, you can find him cycling and skiing with his wife and daughters, reading about behavioral economics, or playing hockey or windsurfing.
Recent Building Sales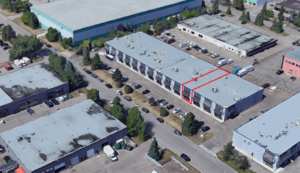 3,098 SQ FT INDUSTRIAL CONDO
• Project Role: Purchaser Representation
• 3,098 SQ FT INDUSTRIAL CONDO
• Completed July 2023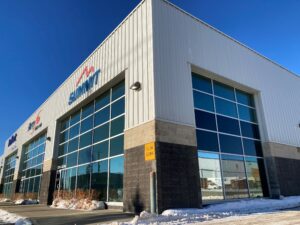 14,678 SQ FT WAREHOUSE & OFFICE
• Project Role: Vendor Representation
• 5304 68 Avenue NW, Edmonton, AB
• 14678 ft²
• Completed August 2023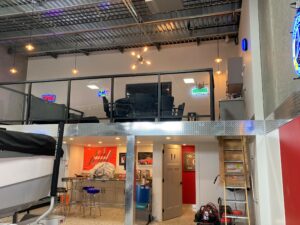 BOYS' TOYS STORAGE CONDO
• Project Role: Vendor Representation
• 7282 68 Street, Edmonton, AB
• 1800 ft²
• Completed July 2023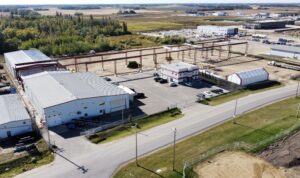 D90 FAB SHOP
• Project Role: Vendor Representation
• 90 Diamond Ave, Spruce Grove, AB
• 34760 ft²
• Completed February 2023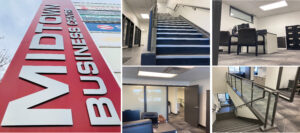 CLEARPOINT OFFICE CONDO
• Project Role: Vendor Representation
• 11318 - 119 Street, Edmonton, AB
• 3186 ft²
• Completed December 2022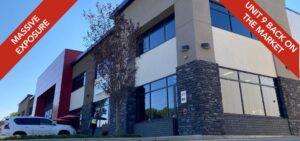 1578 SF FLEX CONDO
• Project Role: Vendor representation
• 11326 119 St NW< Edmonton, AB
• 3186 ft²
• Completed January 2022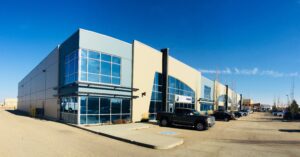 17,000 SF FLEX CONDO
• Project Role: Vendor Representation
• 2832/36 Ellwood Drive, Edmonton, AB
• 3186 ft²
• Completed March 2022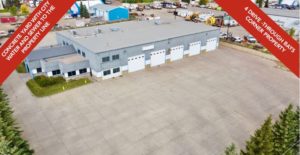 18,500 SF INDUSTRIAL SHOP ON 1.81 AC
• Project Role: Vendor Representation
• 19904 111 Avenue, Edmonton AB
• 18386 ft²
• Completed June 2022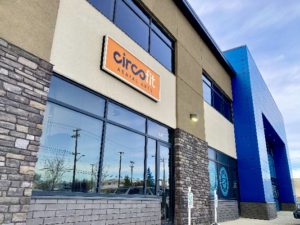 1,578 SQ FT FLEX CONDO
• Project Role: Vendor Representation
• 11346 - 119 Street, Edmonton, AB
• 1593 ft²
• Completed November 2021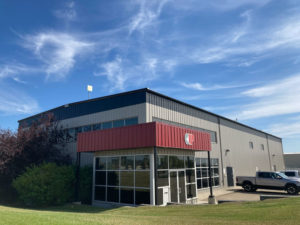 18,500 SF INDUSTRIAL PROPERTY ON 2.5 AC OF LAND
• Project Role: Purchaser Representation
• Strathcona County, AB
• Completed October 2021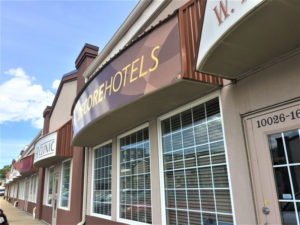 1700 SF OFFICE CONDO
• Project Role: Vendor Representation
• 10026 164 Street NW, Edmonton, AB
• Completed October 2021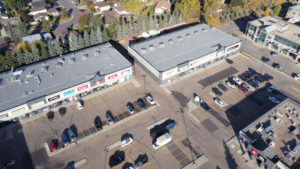 3,200 SF RETAIL CONDO
• Project Role: Purchaser Representation
• 2858 Calgary Trail, Edmonton, AB
• Completed October 2021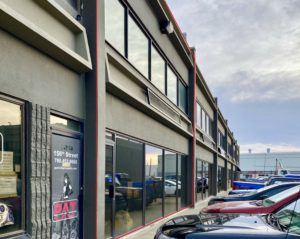 BOYS TOYS STORAGE/BUSINESS CONDO
• Project Role: Vendor Representation
• 11759 - 156 Street, Edmonton, AB
• 3900 ft²
• Completed May 2021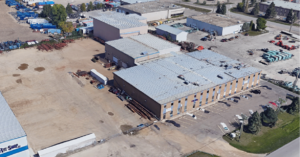 RIG SHOP
• Project Role: Purchaser Representation
• 17100 ft²
• Completed May 2021
INHM BUILDING
• Project Role: Vendor Representation
• 10126 121 Street, Edmonton, AB
• 2740 ft²
• Completed November 2020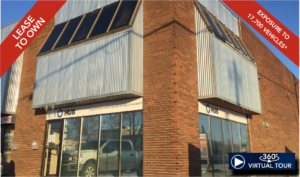 AB PARK
• Project Role: Vendor Representation
• 2834 ft²
• Completed November 2020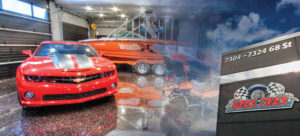 4,250 SQ FT
• Project Role: Vendor and Purchaser Representation
• Edmonton, AB
• 4250 ft²
• Completed April 2020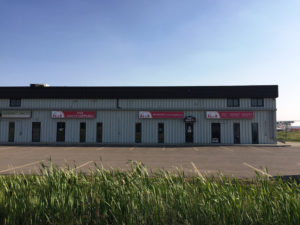 7,955 SQ FT
• Project Role: Purchaser Representation
• Edmonton, AB
• 7955 ft²
• Completed April 2020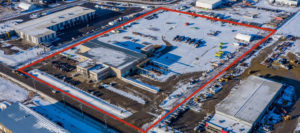 50,170 SF ON 12 AC
• Project Role: Vendor Representation
• 25608 114 Avenue, Acheson, AB
• 50170 ft²
• Completed January 2020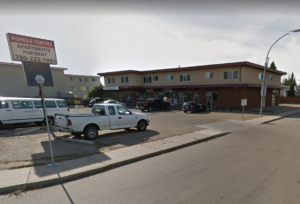 Mixed Use Two-Storey
• Project Role: Asset Acquisition for Buyer
• 3407 107 Avenue, Edmonton, AB
• 12000 ft²
• Completed May 2019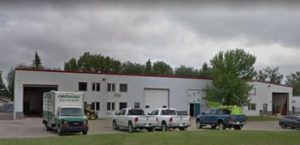 11,200 SQ FT ON 0.89 AC
• Project Role: Asset Acquisition for Buyer
• Stand Alone Warehouse and Land
• 11200 ft²
• Completed January 2018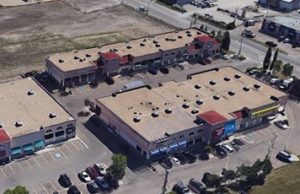 4,507 SQ FT
• Project Role: Asset Acquisition for Buyer
• Commercial Condos
• 4507 ft²
• Completed January 2018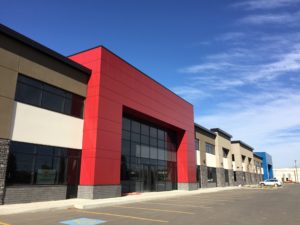 4,500 SQ FT
• Project Role: Asset Disposition/Acquisition for Buyer/Seller
• Commercial Condos
• 4500 ft²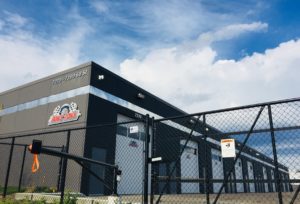 7,000 SQ FT
• Project Role: Asset Disposition/Acquisition for Buyer/Seller
• Commercial Condos
• 7000 ft²
Recent Leasing and Build-to-Suit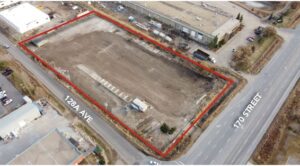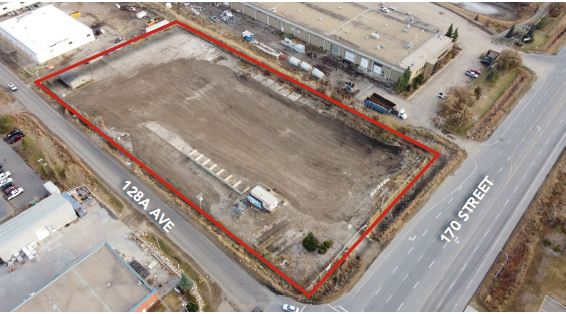 2.89 ACRES +/- MEDIUM INDUSTRIAL LAND
• Project Role: Landlord and Tenant Representation
• 128A Avenue and 170 Street, Edmonton, AB
• 2.89 acres
• Completed October 2023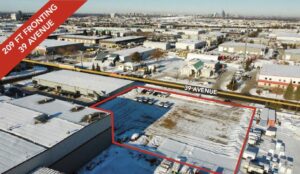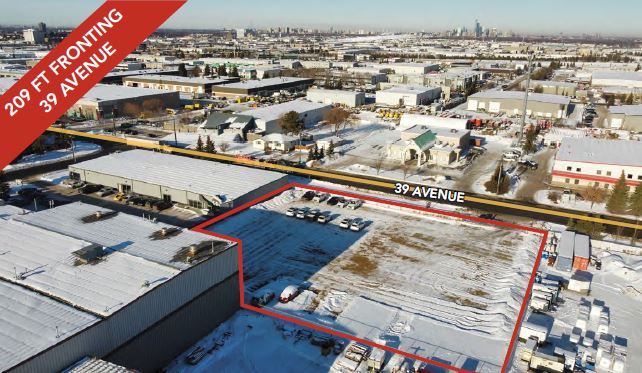 LA39 STORAGE YARD
• Project Role: Landlord Representation
• 9233 39 Avenue NW, Edmonton, AB
• 0.999 acres
• Completed October 2023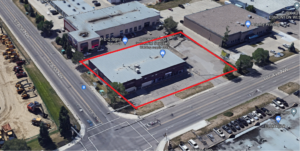 21,900 SF on 1.0 Acre
• Project Role: Tenant Representation
• 0.999 acres
• Completed March 2023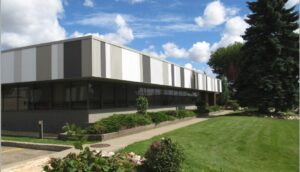 PARK WEST 5
• Project Role: Tenant's Representation
• 5512 ft²
• Completed March 2023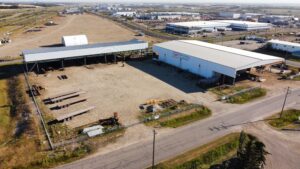 30,600 SQ FT FAB SHOP
• Project Role: Tenant and Landlord Representation
• 410 24 Ave, Nisku, AB
• 30600 ft²
• Completed November 2022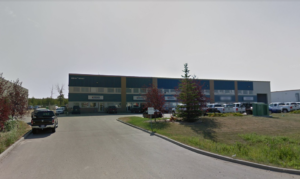 7000 SF INDUSTRIAL BAY
• Project Role: Tenant Representation
• 7000 ft²
• Completed June 2022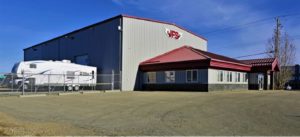 Industrial 11,500 sf on 1.5 ac
• Project Role: Tenant Representation
• 11500 ft²
• Completed November 2021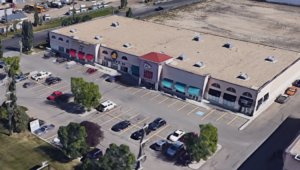 170 St
• Project Role: Tenant and Landlord Representation
• 9674 ft²
• Completed December 2020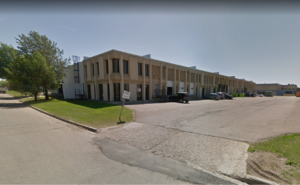 11,200 sq ft Warehouse
• Project Role: Tenant Representation in Lease Renewal
• 14803 134 Avenue, Edmonton, AB
• 11194 ft²
• Completed May 2019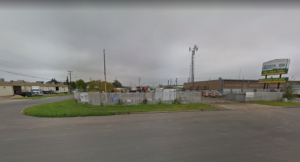 0.77 Acre Industrial Land
• Project Role: Tenant and Landlord Representation For New Head Lease
• 6854 76 Avenue, Edmonton, AB
• 0.77 acres
• Completed May 2019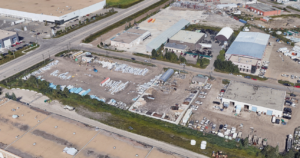 0.75 Acre Industrial Land
• Project Role: Tenant and Landlord Representation in New Head Lease
• 0.75 acres
• Completed April 2019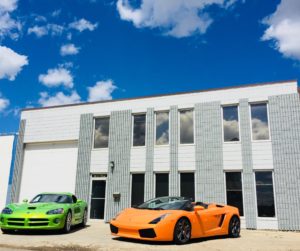 6,767 sq ft Office and Warehouse
• Project Role: Tenant and Landlord Representation in New Head Lease
• 6767 ft²
• Completed March 2019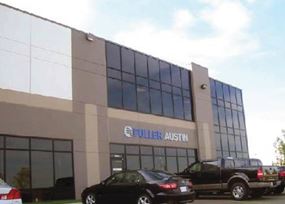 15,153 SQ FT
• Project Role: Tenant Representation in Lease Renewal
• Edmonton, AB
• 15153 ft²
• Completed December 2018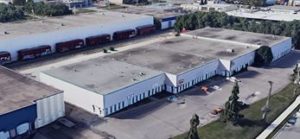 9,000 SQ FT
• Project Role: Tenant Representation New Head Lease
• Edmonton
• Completed May 2018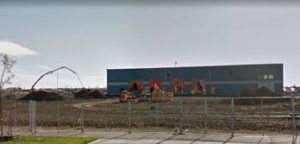 7,200 SQ FT ON 1.0 AC
• Project Role: Tenant Representation New Head Lease
• Edmonton, AB
• 7200 ft²
• Completed September 2017
Recent Land Sales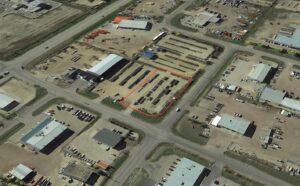 1.5 Ac of Industrial Land
• Project Role: Tenant Representation
• 7200 ft²
• Completed November 2023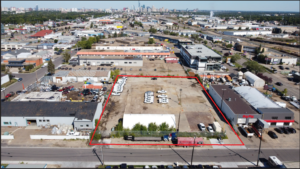 1.58AC OF INDUSTRIAL LAND
• Project Role: Buyer Representation
• 1.58 acres
• Completed December 2022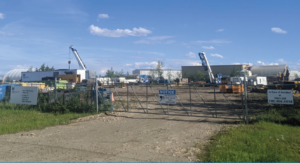 Nisku Land
• Project Role: Purchaser Representation
• 2.07 acres
• Completed November 2020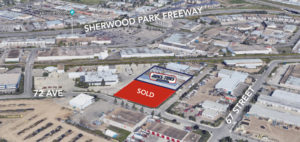 0.77 ACRES
• Project Role: Vendor and Purchaser Representation
• Edmonton, AB
• 0.77 acres
• Completed April 2020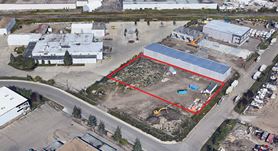 0.77 ACRES INDUSTRIAL LAND
• Project Role: Asset Acquisition/Disposition for the Buyer/Seller
• Edmonton, AB
• 0.77 acres
• Completed February 2019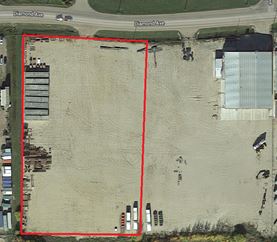 3.41 ACRES INDUSTRIAL LAND
• Project Role: Asset Acquisition for the Buyer
• Spruce Grove, AB
• 3.41 acres
• Completed September 2018
Recent Building Sales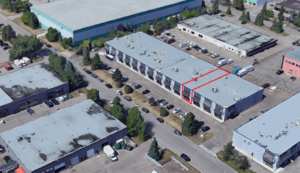 3,098 SQ FT INDUSTRIAL CONDO
• Project Role: Purchaser Representation
• 3,098 SQ FT INDUSTRIAL CONDO
• 3.41 acres
• Completed July 2023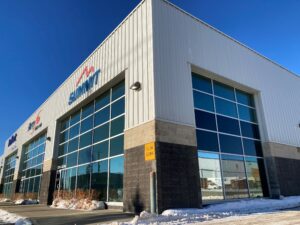 14,678 SQ FT WAREHOUSE & OFFICE
• Project Role: Vendor Representation
• 5304 68 Avenue NW, Edmonton, AB
• 14678 ft²
• Completed August 2023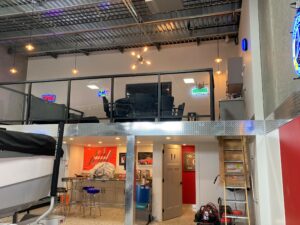 BOYS' TOYS STORAGE CONDO
• Project Role: Vendor Representation
• 7282 68 Street, Edmonton, AB
• 1800 ft²
• Completed July 2023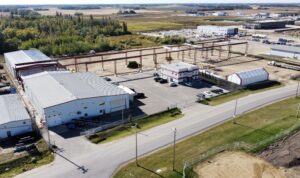 D90 FAB SHOP
• Project Role: Vendor Representation
• 90 Diamond Ave, Spruce Grove, AB
• 34760 ft²
• Completed February 2023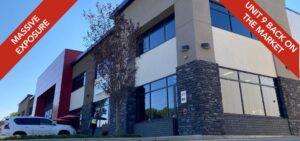 1578 SF FLEX CONDO
• Project Role: Vendor representation
• 11326 119 St NW< Edmonton, AB
• 34760 ft²
• Completed January 2022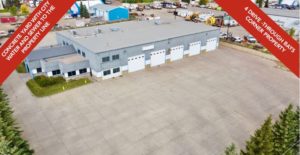 18,500 SF INDUSTRIAL SHOP ON 1.81 AC
• Project Role: Vendor Representation
• 19904 111 Avenue, Edmonton AB
• 18386 ft²
• Completed June 2022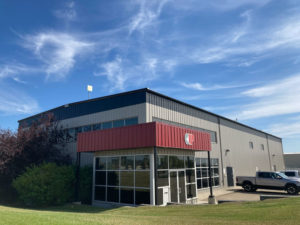 18,500 SF INDUSTRIAL PROPERTY ON 2.5 AC OF LAND
• Project Role: Purchaser Representation
• Strathcona County, AB
• Completed October 2021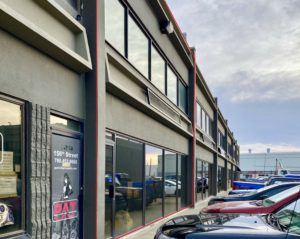 BOYS TOYS STORAGE/BUSINESS CONDO
• Project Role: Vendor Representation
• 11759 - 156 Street, Edmonton, AB
• 3900 ft²
• Completed May 2021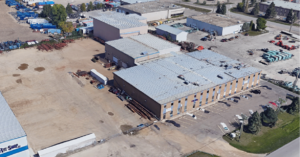 RIG SHOP
• Project Role: Purchaser Representation
• 17100 ft²
• Completed May 2021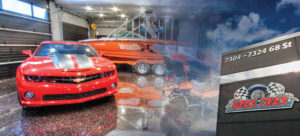 4,250 SQ FT
• Project Role: Vendor and Purchaser Representation
• Edmonton, AB
• 4250 ft²
• Completed April 2020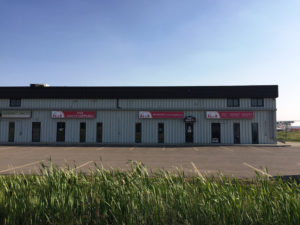 7,955 SQ FT
• Project Role: Purchaser Representation
• Edmonton, AB
• 7955 ft²
• Completed April 2020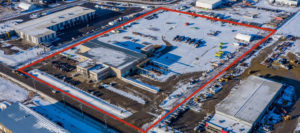 50,170 SF ON 12 AC
• Project Role: Vendor Representation
• 25608 114 Avenue, Acheson, AB
• 50170 ft²
• Completed January 2020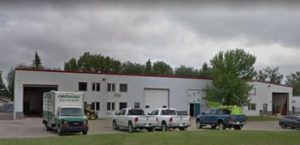 11,200 SQ FT ON 0.89 AC
• Project Role: Asset Acquisition for Buyer
• Stand Alone Warehouse and Land
• 11200 ft²
• Completed January 2018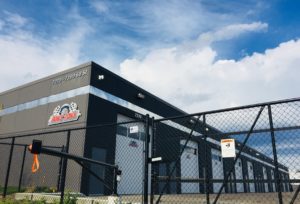 7,000 SQ FT
• Project Role: Asset Disposition/Acquisition for Buyer/Seller
• Commercial Condos
• 7000 ft²
Recent Building Sales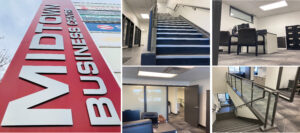 CLEARPOINT OFFICE CONDO
• Project Role: Vendor Representation
• 11318 - 119 Street, Edmonton, AB
• 3186 ft²
• Completed December 2022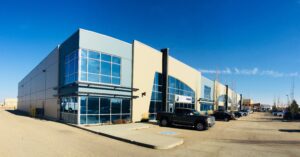 17,000 SF FLEX CONDO
• Project Role: Vendor Representation
• 2832/36 Ellwood Drive, Edmonton, AB
• 3186 ft²
• Completed March 2022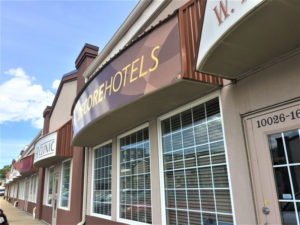 1700 SF OFFICE CONDO
• Project Role: Vendor Representation
• 10026 164 Street NW, Edmonton, AB
• Completed October 2021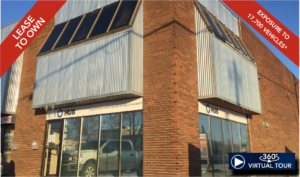 AB PARK
• Project Role: Vendor Representation
• 2834 ft²
• Completed November 2020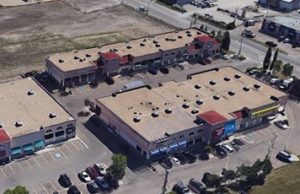 4,507 SQ FT
• Project Role: Asset Acquisition for Buyer
• Commercial Condos
• 4507 ft²
• Completed January 2018
Recent Leasing and Build-to-Suit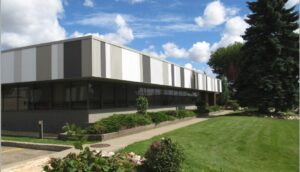 PARK WEST 5
• Project Role: Tenant's Representation
• 5512 ft²
• Completed March 2023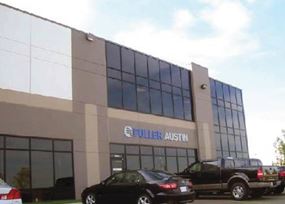 15,153 SQ FT
• Project Role: Tenant Representation in Lease Renewal
• Edmonton, AB
• 15153 ft²
• Completed December 2018
Recent Building Sales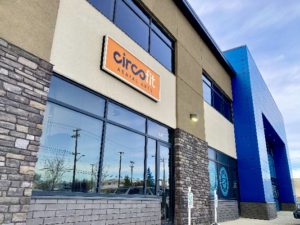 1,578 SQ FT FLEX CONDO
• Project Role: Vendor Representation
• 11346 - 119 Street, Edmonton, AB
• 1593 ft²
• Completed November 2021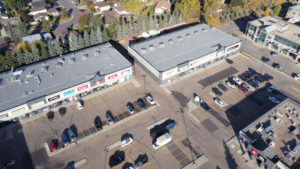 3,200 SF RETAIL CONDO
• Project Role: Purchaser Representation
• 2858 Calgary Trail, Edmonton, AB
• Completed October 2021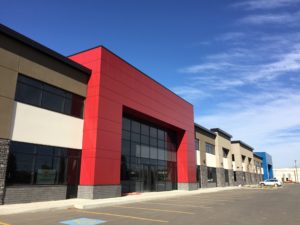 4,500 SQ FT
• Project Role: Asset Disposition/Acquisition for Buyer/Seller
• Commercial Condos
• 4500 ft²
Recent Building Sales
INHM BUILDING
• Project Role: Vendor Representation
• 10126 121 Street, Edmonton, AB
• 2740 ft²
• Completed November 2020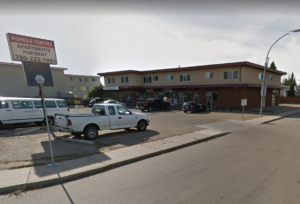 Mixed Use Two-Storey
• Project Role: Asset Acquisition for Buyer
• 3407 107 Avenue, Edmonton, AB
• 12000 ft²
• Completed May 2019
Recent Leasing and Build-to-Suit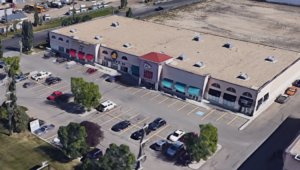 170 St
• Project Role: Tenant and Landlord Representation
• 9674 ft²
• Completed December 2020
Recent Leasing and Build-to-Suit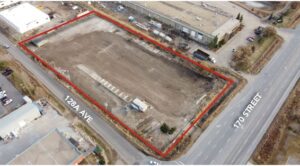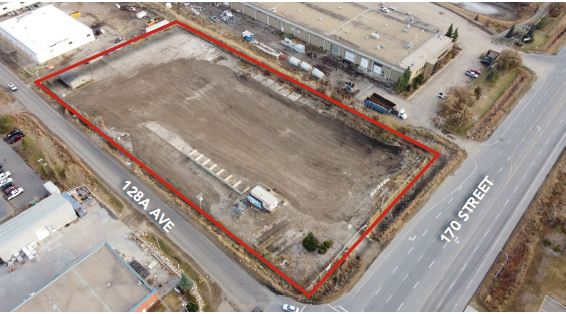 2.89 ACRES +/- MEDIUM INDUSTRIAL LAND
• Project Role: Landlord and Tenant Representation
• 128A Avenue and 170 Street, Edmonton, AB
• 2.89 acres
• Completed October 2023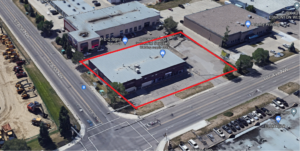 21,900 SF on 1.0 Acre
• Project Role: Tenant Representation
• 2.89 acres
• Completed March 2023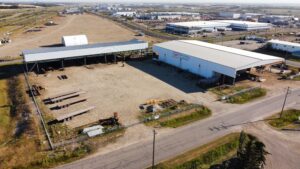 30,600 SQ FT FAB SHOP
• Project Role: Tenant and Landlord Representation
• 410 24 Ave, Nisku, AB
• 30600 ft²
• Completed November 2022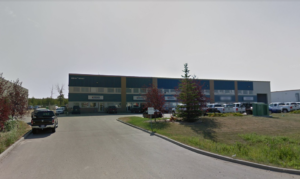 7000 SF INDUSTRIAL BAY
• Project Role: Tenant Representation
• 7000 ft²
• Completed June 2022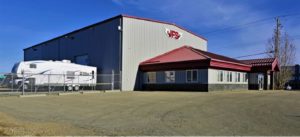 Industrial 11,500 sf on 1.5 ac
• Project Role: Tenant Representation
• 11500 ft²
• Completed November 2021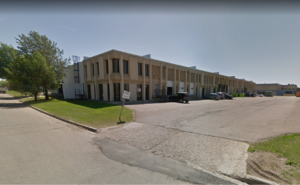 11,200 sq ft Warehouse
• Project Role: Tenant Representation in Lease Renewal
• 14803 134 Avenue, Edmonton, AB
• 11194 ft²
• Completed May 2019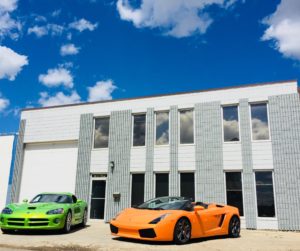 6,767 sq ft Office and Warehouse
• Project Role: Tenant and Landlord Representation in New Head Lease
• 6767 ft²
• Completed March 2019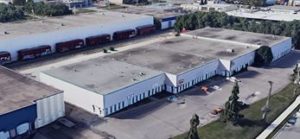 9,000 SQ FT
• Project Role: Tenant Representation New Head Lease
• Edmonton
• Completed May 2018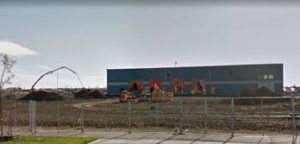 7,200 SQ FT ON 1.0 AC
• Project Role: Tenant Representation New Head Lease
• Edmonton, AB
• 7200 ft²
• Completed September 2017
Recent Leasing and Build-to-Suit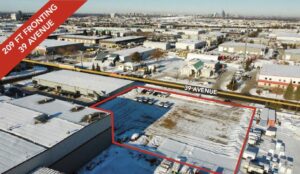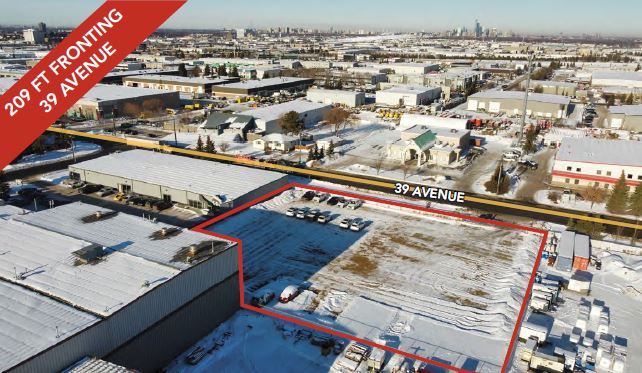 LA39 STORAGE YARD
• Project Role: Landlord Representation
• 9233 39 Avenue NW, Edmonton, AB
• 0.999 acres
• Completed October 2023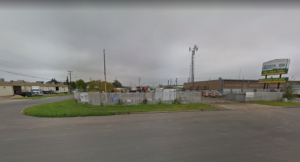 0.77 Acre Industrial Land
• Project Role: Tenant and Landlord Representation For New Head Lease
• 6854 76 Avenue, Edmonton, AB
• 0.77 acres
• Completed May 2019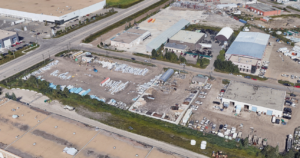 0.75 Acre Industrial Land
• Project Role: Tenant and Landlord Representation in New Head Lease
• 0.75 acres
• Completed April 2019
Recent Land Sales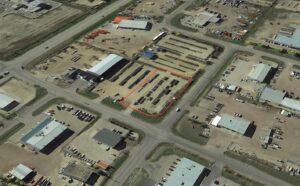 1.5 Ac of Industrial Land
• Project Role: Tenant Representation
• 0.75 acres
• Completed November 2023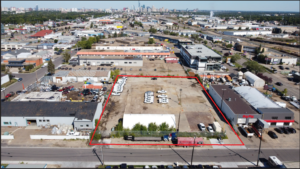 1.58AC OF INDUSTRIAL LAND
• Project Role: Buyer Representation
• 1.58 acres
• Completed December 2022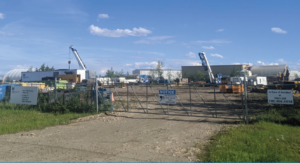 Nisku Land
• Project Role: Purchaser Representation
• 2.07 acres
• Completed November 2020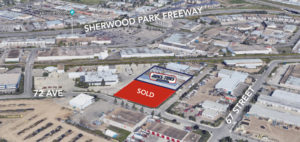 0.77 ACRES
• Project Role: Vendor and Purchaser Representation
• Edmonton, AB
• 0.77 acres
• Completed April 2020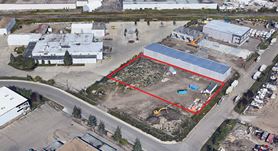 0.77 ACRES INDUSTRIAL LAND
• Project Role: Asset Acquisition/Disposition for the Buyer/Seller
• Edmonton, AB
• 0.77 acres
• Completed February 2019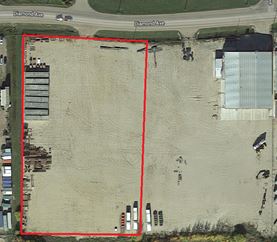 3.41 ACRES INDUSTRIAL LAND
• Project Role: Asset Acquisition for the Buyer
• Spruce Grove, AB
• 3.41 acres
• Completed September 2018