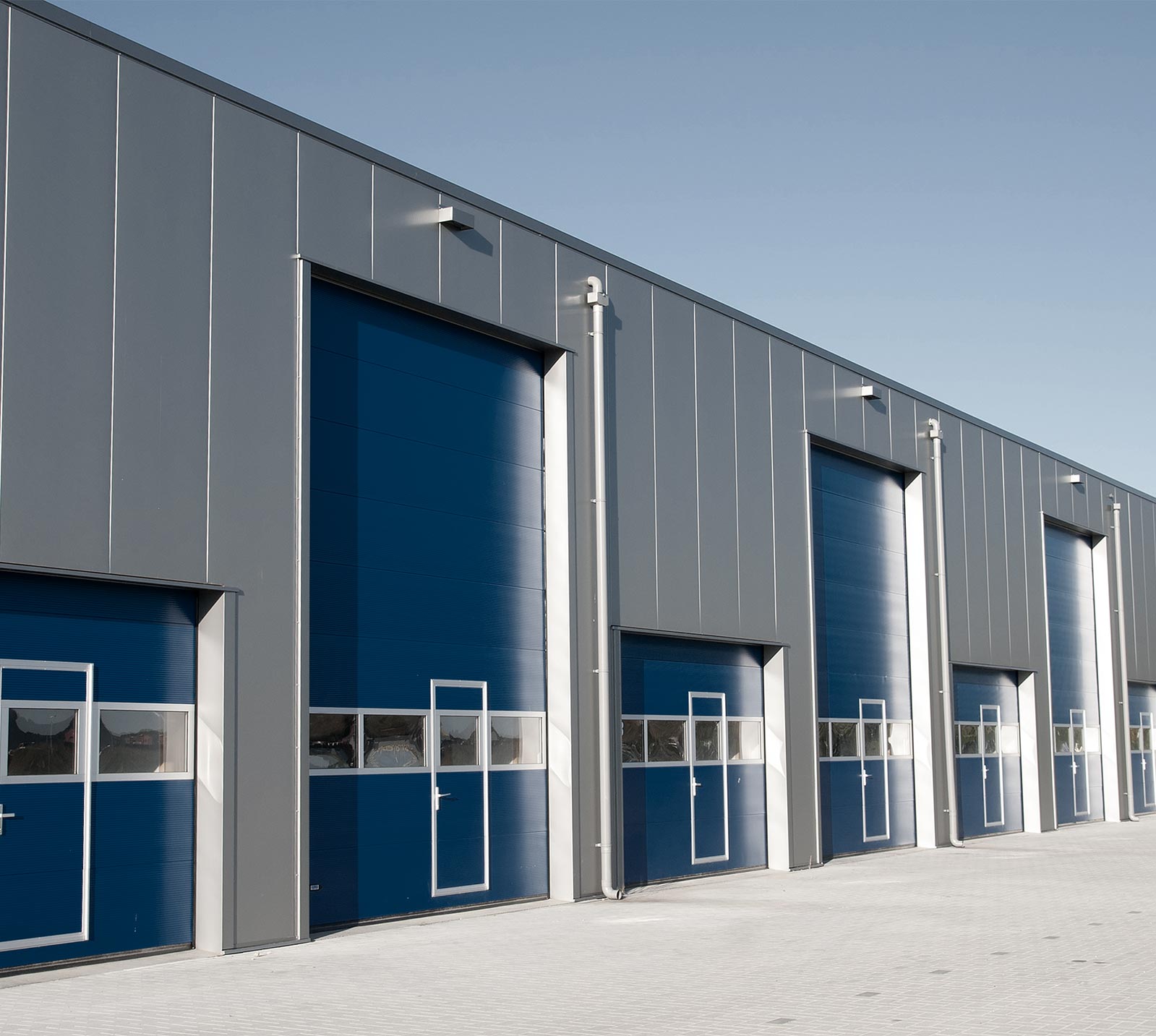 Back
Tyler Weiman
Associate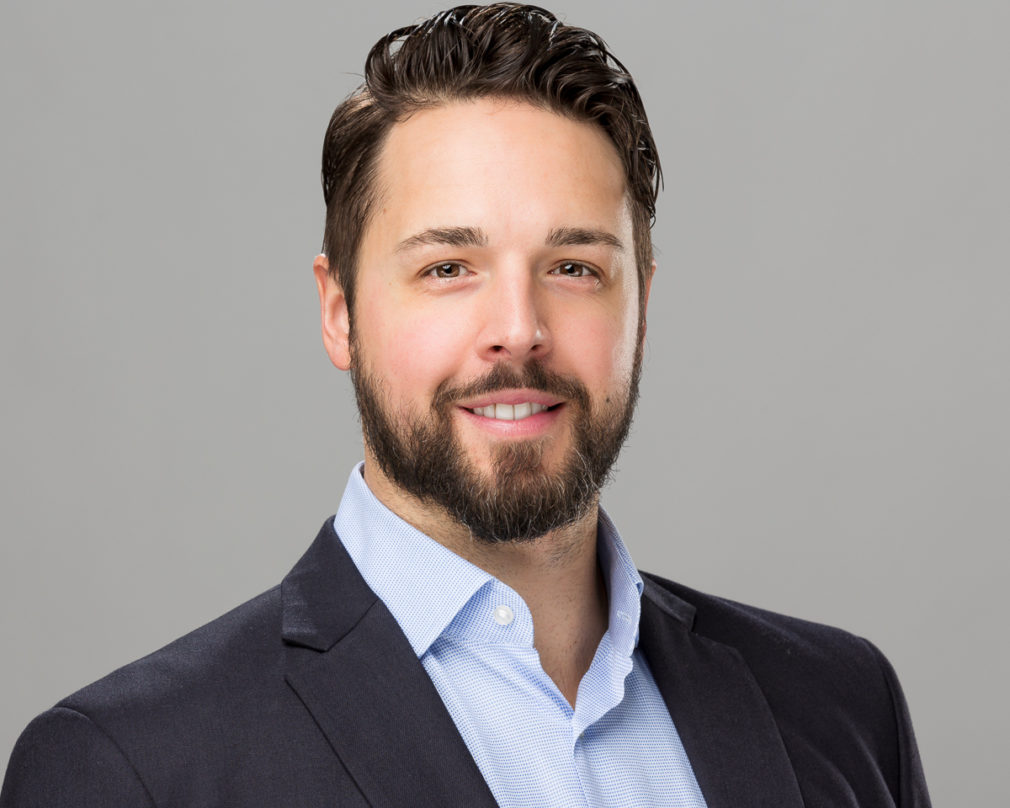 Managing purchase, sales, leasing and investment transactions, Tyler finds the most suitable commercial property for the best price possible.
Tyler's local expertise and global network are invaluable, together with his ability to provide information quickly and accurately. His capacity to deliver clever strategies and solutions that overcome obstacles saves clients time and money.
Tyler's 14-year career playing professional hockey led to extended travels in North America, Europe, and Asia. This immersion in different cultures and locales has expanded his knowledge, personal growth, and relationships. His high level of professionalism, dedication to excellence and attention to detail is top priority to his clients while helping them reach their own unique goals.
Tyler enjoys giving back to the community and has volunteered with many charitable events, programs, and foundations. Tyler and his wife are raising their three daughters in the Edmonton area. He appreciates traveling, learning about new cultures and lifestyles, all sports, photography and spending time with family and friends.
Recent Building Sales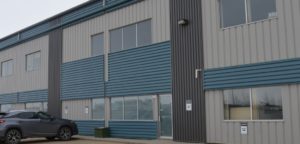 4,800 SQ FT INDUSTRIAL
• Project Role: Vendor Representation
• #3, 1008-17 Avenue, Nisku
• Completed December 2018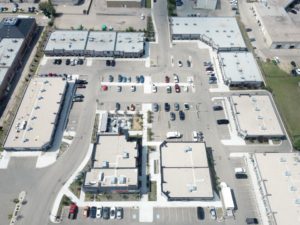 65,195 SQ FT COMMERCIAL
• Project Role: Purchaser Representation
• 800 Broadmoor Boulevard, Sherwood Park
• Completed July 2018
Recent Leasing and Build-to-Suit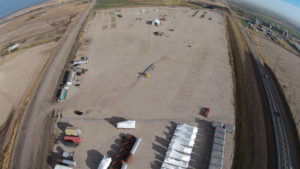 25 ACRES INDUSTRIAL LAND
• Project Role: Landlord Representative
• Highway 825 & Range Road 225, Sturgeon County
• Completed June 2019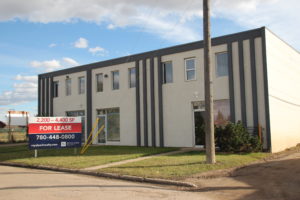 2,200 SQ FT INDUSTRIAL
• Project Role: Landlord Representative
• 10345-69 Avenue, Edmonton
• Completed March 2018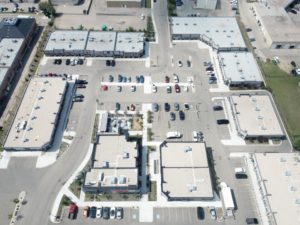 1,312 SQ FT RETAIL
• Project Role: Dual Representation
• #360, 800 Broadmoor Boulevard, Sherwood Park
• Completed January 2018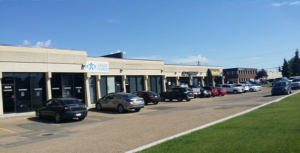 1,728 SQ FT RETAIL
• Project Role: Tenant Representation
• 8630-53 Avenue, Edmonton
• Completed November 2018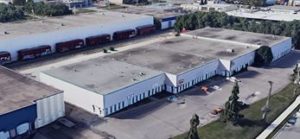 9,000 SQ FT
• Project Role: Sub-Landlord Representation
• Edmonton
• Completed October 2018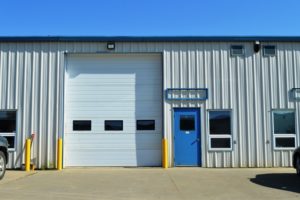 1,250 SQ FT INDUSTRIAL
• Project Role: Dual Representation
• 6610-44 Street, Leduc
• Completed September 2018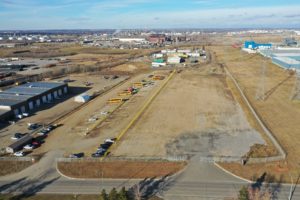 3.3 AC INDUSTRIAL LAND
• Project Role: Landlord Representation
• 2702-84 Avenue, Edmonton
• Completed September 2018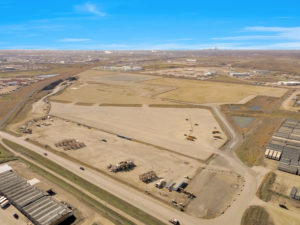 2 AC INDUSTRIAL LAND
• Project Role: Landlord Representation
• 13004-33 Street NE, Edmonton
• Completed September 2018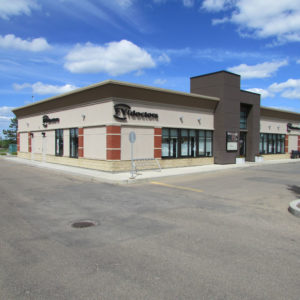 2,671 SQ FT RETAIL
• Project Role: Tenant Representation
• 288 Baseline Road, Sherwood Park
• Completed September 2018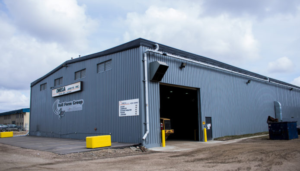 23,990 SQ FT ON 1 AC
• Project Role: Tenant Representation
• 1707-8 Street, Nisku
• Completed August 2018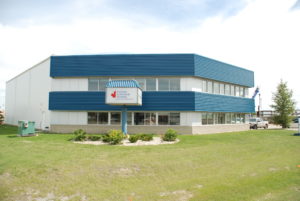 10,796 SQ FT ON 1.25 AC
• Project Role: Landlord Representation
• 501-14 Avenue, Nisku
• Completed August 2018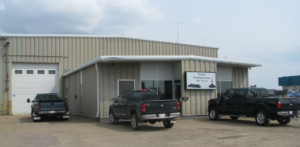 8,037 SQ FT ON 1.12 AC
• Project Role: Dual Representation
• 5809-98 Street NW, Edmonton
• Completed August 2018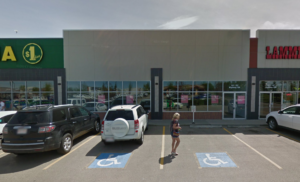 4,442 SQ FT RETAIL
• Project Role: Tenant Representation
• 187 Highway 16A, Spruce Grove
• Completed August 2018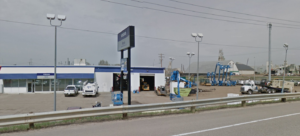 11,000 SQ FT INDUSTRIAL
• Project Role: Sub-Tenant Representation
• 11408-89 Avenue, Fort Saskatchewan
• Completed June 2018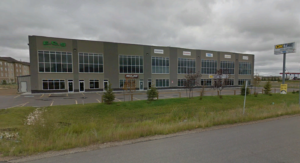 2,750 SQ FT INDUSTRIAL
• Project Role: Tenant Representation
• #1, 1807-2 Street, Nisku
• Completed May 2018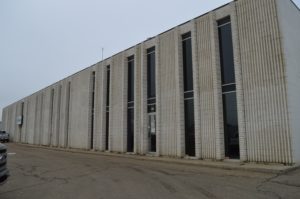 6,000 SQ FT INDUSTRIAL
• Project Role: Landlord Representation
• 6212 Davies Road, Edmonton
• Completed May 2018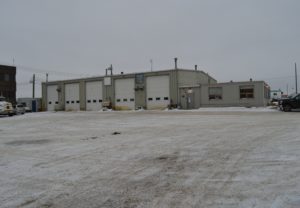 8,163 SQ FT ON 2.47 AC
• Project Role: Dual Representation
• 7809-34 Street, Edmonton
• Completed May 2018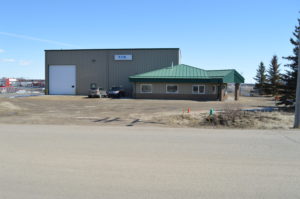 5,500 SQ FT ON 1.09 AC
• Project Role: Dual Representation
• 1000-14 Avenue, Nisku
• Completed May 2018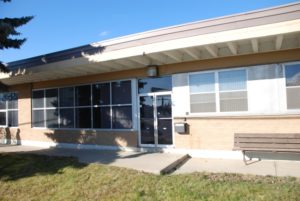 3,030 SQ FT INDUSTRIAL
• Project Role: Dual Representation
• 12210 Mount Lawn Road, Edmonton
• Completed May 2018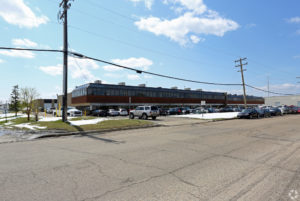 5,139 SQ FT INDUSTRIAL
• Project Role: Tenant Representation
• 9617-45 Avenue, Edmonton
• Completed May 2018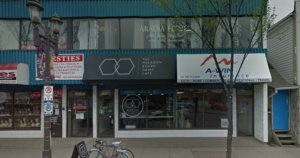 1,427 SQ FT RETAIL
• Project Role: Tenant Representation
• 10123-82 Avenue, Edmonton
• Completed April 2018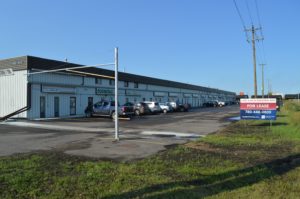 5,500 SQ FT INDUSTRIAL
• Project Role: Dual Representation
• 1906-4 Street, Nisku
• Completed April 2018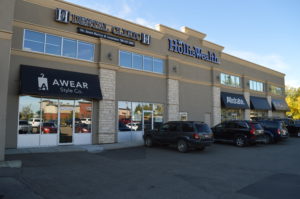 1,880 SQ FT RETAIL
• Project Role: Dual Representation
• 5466 Calgary Trail NW, Edmonton
• Completed April 2018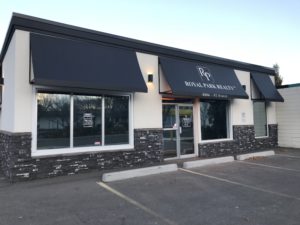 2,050 SQ FT RETAIL
• Project Role: Tenant Representation
• 8806-92 Street NW, Edmonton
• Completed March 2018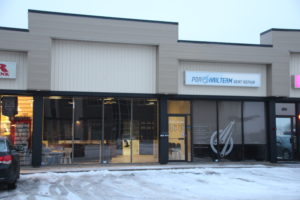 3,157 SQ FT INDUSTRIAL
• Project Role: Landlord Representation
• 6920-76 Avenue, Edmonton
• Completed March 2018

19,647 SQ FT INDUSTRIAL
• Project Role: Tenant Representation
• 11307-166A Street, Edmonton, AB
• Completed January 2018
Recent Land Sales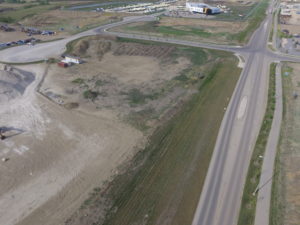 2.97 ACRES INDUSTRIAL LAND
• Project Role: Dual Representation
• 13145-24 Street NE, Edmonton
• Completed May 2019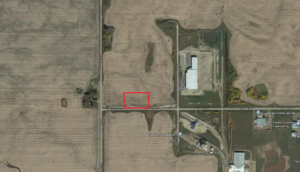 2.62 ACRES
• Project Role: Purchaser Representation
• Estates Way & RR 225, Sturgeon County
• Completed October 2018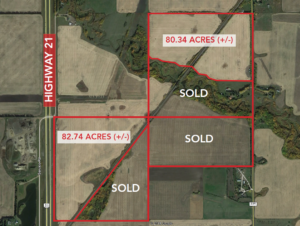 190 AC DEVELOPMENT LAND
• Project Role: Vendor Representation
• Hw 21 & TWP 540, Strathcona County
• Completed September 2018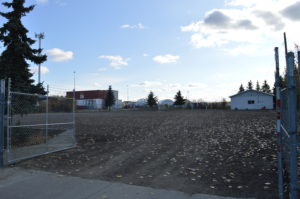 1 AC INDUSTRIAL LAND
• Project Role: Vendor Representation
• 3111-120 Avenue NE, Edmonton
• Completed March 2018
Recent Building Sales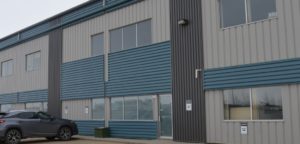 4,800 SQ FT INDUSTRIAL
• Project Role: Vendor Representation
• #3, 1008-17 Avenue, Nisku
• Completed December 2018
Recent Leasing and Build-to-Suit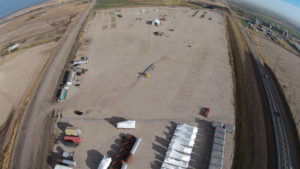 25 ACRES INDUSTRIAL LAND
• Project Role: Landlord Representative
• Highway 825 & Range Road 225, Sturgeon County
• Completed June 2019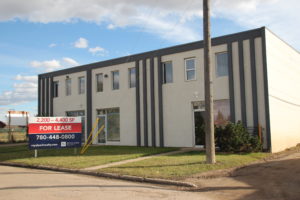 2,200 SQ FT INDUSTRIAL
• Project Role: Landlord Representative
• 10345-69 Avenue, Edmonton
• Completed March 2018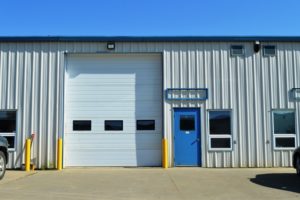 1,250 SQ FT INDUSTRIAL
• Project Role: Dual Representation
• 6610-44 Street, Leduc
• Completed September 2018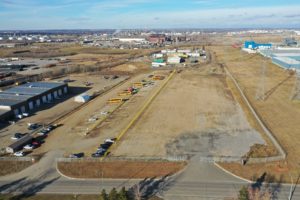 3.3 AC INDUSTRIAL LAND
• Project Role: Landlord Representation
• 2702-84 Avenue, Edmonton
• Completed September 2018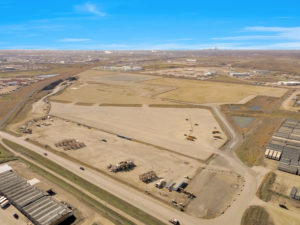 2 AC INDUSTRIAL LAND
• Project Role: Landlord Representation
• 13004-33 Street NE, Edmonton
• Completed September 2018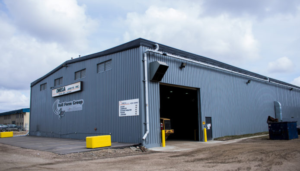 23,990 SQ FT ON 1 AC
• Project Role: Tenant Representation
• 1707-8 Street, Nisku
• Completed August 2018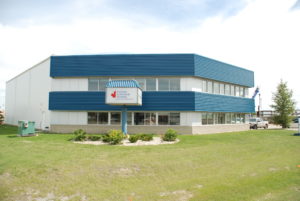 10,796 SQ FT ON 1.25 AC
• Project Role: Landlord Representation
• 501-14 Avenue, Nisku
• Completed August 2018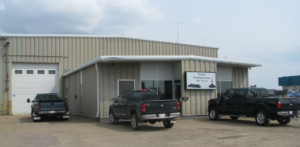 8,037 SQ FT ON 1.12 AC
• Project Role: Dual Representation
• 5809-98 Street NW, Edmonton
• Completed August 2018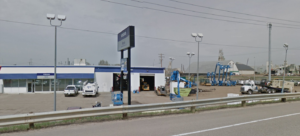 11,000 SQ FT INDUSTRIAL
• Project Role: Sub-Tenant Representation
• 11408-89 Avenue, Fort Saskatchewan
• Completed June 2018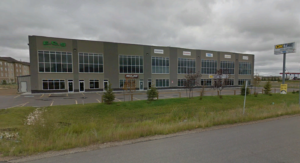 2,750 SQ FT INDUSTRIAL
• Project Role: Tenant Representation
• #1, 1807-2 Street, Nisku
• Completed May 2018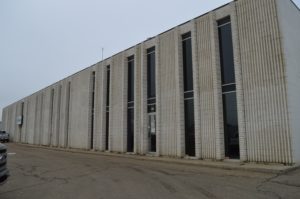 6,000 SQ FT INDUSTRIAL
• Project Role: Landlord Representation
• 6212 Davies Road, Edmonton
• Completed May 2018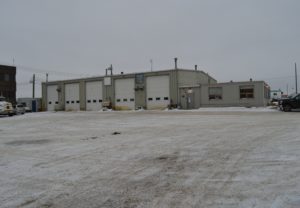 8,163 SQ FT ON 2.47 AC
• Project Role: Dual Representation
• 7809-34 Street, Edmonton
• Completed May 2018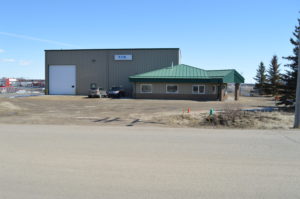 5,500 SQ FT ON 1.09 AC
• Project Role: Dual Representation
• 1000-14 Avenue, Nisku
• Completed May 2018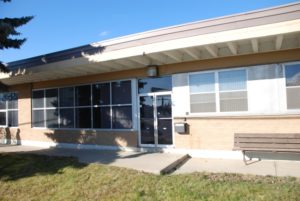 3,030 SQ FT INDUSTRIAL
• Project Role: Dual Representation
• 12210 Mount Lawn Road, Edmonton
• Completed May 2018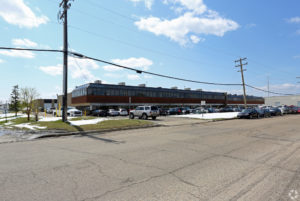 5,139 SQ FT INDUSTRIAL
• Project Role: Tenant Representation
• 9617-45 Avenue, Edmonton
• Completed May 2018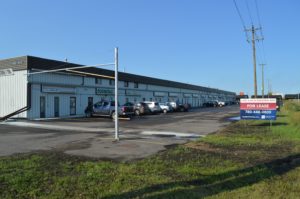 5,500 SQ FT INDUSTRIAL
• Project Role: Dual Representation
• 1906-4 Street, Nisku
• Completed April 2018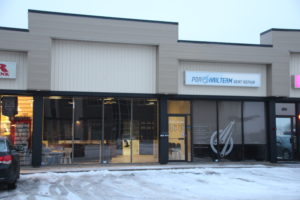 3,157 SQ FT INDUSTRIAL
• Project Role: Landlord Representation
• 6920-76 Avenue, Edmonton
• Completed March 2018

19,647 SQ FT INDUSTRIAL
• Project Role: Tenant Representation
• 11307-166A Street, Edmonton, AB
• Completed January 2018
Recent Building Sales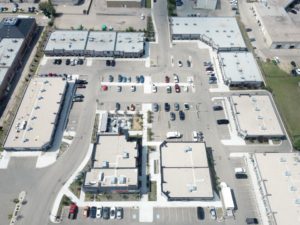 65,195 SQ FT COMMERCIAL
• Project Role: Purchaser Representation
• 800 Broadmoor Boulevard, Sherwood Park
• Completed July 2018
Recent Leasing and Build-to-Suit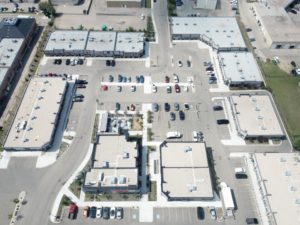 1,312 SQ FT RETAIL
• Project Role: Dual Representation
• #360, 800 Broadmoor Boulevard, Sherwood Park
• Completed January 2018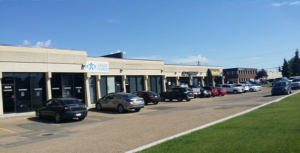 1,728 SQ FT RETAIL
• Project Role: Tenant Representation
• 8630-53 Avenue, Edmonton
• Completed November 2018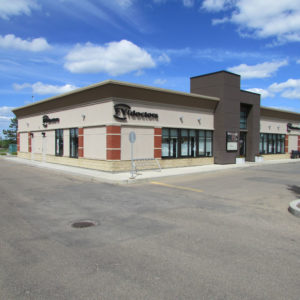 2,671 SQ FT RETAIL
• Project Role: Tenant Representation
• 288 Baseline Road, Sherwood Park
• Completed September 2018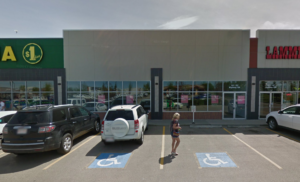 4,442 SQ FT RETAIL
• Project Role: Tenant Representation
• 187 Highway 16A, Spruce Grove
• Completed August 2018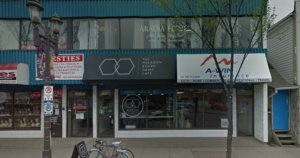 1,427 SQ FT RETAIL
• Project Role: Tenant Representation
• 10123-82 Avenue, Edmonton
• Completed April 2018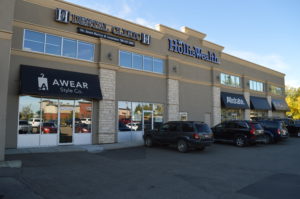 1,880 SQ FT RETAIL
• Project Role: Dual Representation
• 5466 Calgary Trail NW, Edmonton
• Completed April 2018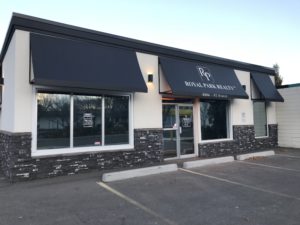 2,050 SQ FT RETAIL
• Project Role: Tenant Representation
• 8806-92 Street NW, Edmonton
• Completed March 2018
Recent Leasing and Build-to-Suit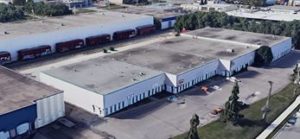 9,000 SQ FT
• Project Role: Sub-Landlord Representation
• Edmonton
• Completed October 2018
Recent Land Sales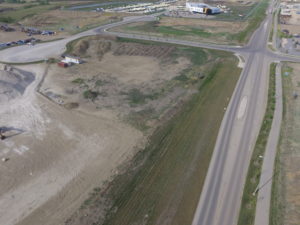 2.97 ACRES INDUSTRIAL LAND
• Project Role: Dual Representation
• 13145-24 Street NE, Edmonton
• Completed May 2019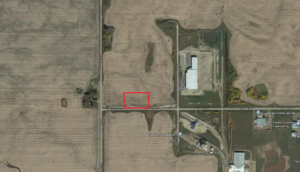 2.62 ACRES
• Project Role: Purchaser Representation
• Estates Way & RR 225, Sturgeon County
• Completed October 2018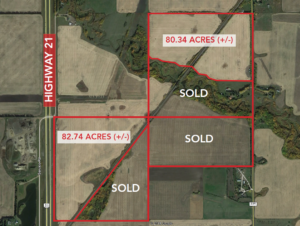 190 AC DEVELOPMENT LAND
• Project Role: Vendor Representation
• Hw 21 & TWP 540, Strathcona County
• Completed September 2018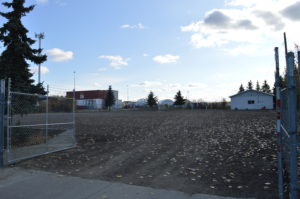 1 AC INDUSTRIAL LAND
• Project Role: Vendor Representation
• 3111-120 Avenue NE, Edmonton
• Completed March 2018